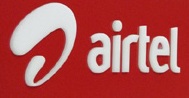 The Supreme Court on Thursday restrained Bharti Airtel from adding new 3G customers in circles where it does not license meaning that its existing customers would continue to enjoy the 3G roaming facility.
In a temporary relief to Airtel the apex court also directed the government not to take coercive steps on issue of penalty against the company till by May 9, when the court hears the case.
Leading telcos Vodafone and Idea have been asked by the Department of Telecommunications to stop 3G roaming services.
Earlier the High court on Thursday vacated its stay order which prevented government from executing its order asking these companies to stop 3G services.
Vodafone and Idea also attracted a penalty of Rs 550 crore and Rs 300 crore respectively. The government in 2011 had declared 3G roaming pacts as illegal. The Supreme Court will hear Bharti Airtel's plea on the issue on April 8. The apex court on Friday rejected its plea for immediate hearing.
The High Court vacated the stay order services on RCom's plea which cited the adverse impact on its business due to Airtel's 3G roaming services.