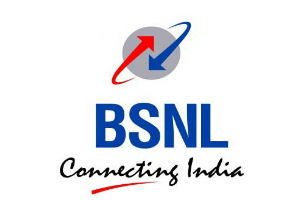 Telecom Minister Ravi Shankar Prasad has asked state-run operator BSNL to improve quality of services, especially in border and extremist-affected areas, in a bid to become market leader and win back people's confidence.
The minister also said that the government is committed to revive BSNL and numbers of initiatives are in the pipeline to bring the PSU back to the position of market leader.
Prasad, who met MPs from Bihar, Meghalaya, Manipur and Nagaland on Monday, also said that a major initiative has been launched by BSNL to improve quality of signal and it plans to add another 1,150 towers in Bihar alone during this fiscal, according to a statement issued by Communications and IT Ministry on Tuesday.
The minister also directed Department of Telecom (DoT) to explore the possibility of setting up a dedicated cell in BSNL to monitor effectiveness of its network in border areas and also in areas badly affected by extremism, the statement said.
The meeting, second in series, was part of a series of meetings planned to make telecom officials directly answerable to Parliamentary representatives so as to have a first-hand account of public sectors performance, problems faced and possible solutions.
In the first meeting, MPs from Rajasthan, Himachal Pradesh and North Eastern States participated.
Prasad has directed DoT to call five such meetings so that all Members of Parliament are given opportunity to raise issues directly with officials concerned.
MPs, who attended yesterday's meeting, were not only concerned about the deteriorating quality of BSNL services but even apprehended private players role in obstructing growth of BSNL which enjoined lead position in the sector till 2004.
"They only suggested that meeting of representatives from Defence and Home should be called to address this problem," the statement said.
The meeting was also informed that the public sector firm, which came into being only in October 2000 has a net worth of Rs. 51,203 crores with an equity capital of Rs. 12,500 crores only, the statement added.