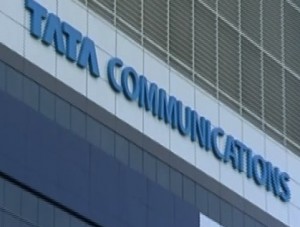 Tata Communications has signed a $20 million pact spanning five years with World leading project consultancy Mott MacDonald to provide unified communications solutions to the latter.
The deal marks a strategic alliance between the two companies which will provide renewed centralised communications for Mott MacDonald. The significant investment by the consultancy will further enhance project collaboration between nearly 15,000 employees across 50 countries worldwide.
Tata Communications' redesign of its WAN environment and infrastructure for global unified communications will enable Mott MacDonald to centralise business collaboration tools such as document management systems into the cloud, allowing enhanced accessibility for projects requiring real-time international collaboration. It will also create new levels of communication throughout the organisation, optimising Mott MacDonald's investment in Microsoft Lync as the common global communications tool for both internal and external communication.
Darren Russell, Mott MacDonald's Global IT Director says, "With over 168 offices around the world and projects in 140 countries, Mott MacDonald can bring together and access an enormous wealth of talent, insight and information. This is a key factor in maintaining our business advantage in the marketplace. Investing in this project will provide us with the ease of access needed to keep us at the top of our industry. Tata Communications was one of a small group of companies that had the level of global expertise, including emerging market experience, that we needed for such an enormous project. Tata Communications' willingness to commit to the most stringent of service level agreements, along with its breadth of quality services, made them the obvious choice of partner."
Tata Communications' solution is based on hosting Mott MacDonald's managed services such as MPLS, internet and voice in five strategically located data centres across the world. Collocated for additional resiliency, the data centres form central hubs from which all of Mott MacDonald's cloud-based business applications are housed, and can be accessed remotely through Employee Authentication Services protected by Tata Communications' Managed Security Services. The centralised hubs also act as global voice gateways, meaning Mott MacDonald is able to take full advantage of Tata Communications' superior global inbound and outbound IP Voice capabilities, as well as unlocking the cost savings provided by a single supplier model.
Claude Sassoulas, Managing Director, Europe, Tata Communications says, "Effective centralisation of systems only works when you have a solid and robust telecommunications infrastructure to underpin the business activity. What we have created for Mott MacDonald is a solution that not only improves architecture, availability, capacity, performance and management of the network but also builds a level of integrated communication and collaboration that will power the business both now and in the future. It is a major undertaking that will use all of our experience in delivering centralised IP voice and data services worldwide, across a range of emerging and regulated markets."