LG today announced the launch of its LG PD233 Pocket Photo Printer (Mobile Printer) in India. The mobile printer delivers high quality photo prints and provides excellent wireless connectivity, making it the ideal companion for both Android and iOS smartphones.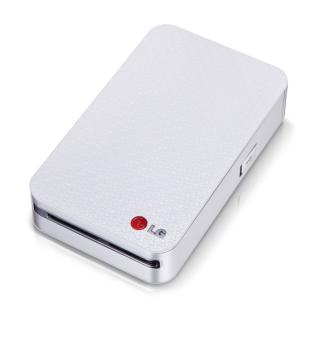 The stylish LG Pocket Printer is one of the smallest and lightest mobile phone printing devices in the market where users can print on the go and also share photos on social media platforms and online, directly from the device. The Pocket photo printer easily fits the palm of one's hand or a jacket pocket when not in use. The printer produces 5.1 x 7.6cm (2 x 3 inch) prints, perfect for sharing or displaying. Prints from LG's smart mobile printer enable users to enjoy images taken on their smartphone simply and effortlessly.
With the ability to print QR codes on photographs, the LG Pocket Photo delivers a creative way of connecting a physical image to an online community. QR codes can be read with any barcode scanning app, linking people to social networking sites or other online content.
Printing photographs is easy after downloading and installing the free LG Pocket photo app. The Pocket Photo App also allows one to be creative by editing, decorating, re-coloring etc. to give a stunning picture for any occasion to just add to an invitation or album.
LG Pocket Photo Printer is available across LG stores for Rs.14990.