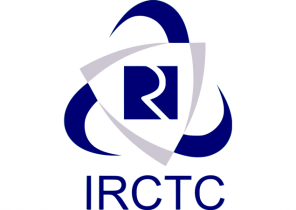 Our government is going increasingly digital and with mobile penetration and number of smartphone users in India skyrocketing, it's getting easier than ever to do things online or via our phones. The catch is that most people don't actually know you can do all this so easily – and that's why we are trying to help our readers find out about different government services that are now online, and showing you how to use them.
This week, we look at how to book a train ticket from IRCTC via SMS. The Indian Railways' IRCTC website is the source of frustration for so many people that no one bats an eyelid when the site doesn't work properly, although recent updates have improved things a little. If you're trying to book a ticket on the website, but find that the portal is down or if your Internet is down, you can easily book tickets offline. No, we don't mean that you have to go to the nearest railway station to book a ticket, but booking tickets via SMS. Booking via text message is hassle-free, but know that your carrier will charge you for each SMS you send. We were charged Rs. 3 per SMS when we tried booking tickets via SMS, but that's a small price to pay for the convenience. Here's how to do it.
The first thing you need is an IRCTC account. You can create it here. Make sure that the phone number you register with IRCTC matches the phone number that your bank has, otherwise this will not work.
You also need to check if your bank supports IMPS (Immediate Payment Service). If you have an ICICI Bank account then you don't need IMPS, and can jump to step 8. You can check if your bank supports IMPS here. You will need IMPS to authorise payments via SMS.
If your bank supports IMPS (almost all banks do), then you'll need to call them to generate an MMID or do it on the bank website. This process varies by the bank, so we suggest you check it with your bank. As an example, HDFC Bank's process is described here.
Note down the MMID and the one-time password (OTP) sent by the bank.
Now you're ready to book your ticket. You need to send a text message to 139. The format of the message should be *BOOK *.
You can book tickets for up to six passengers per ticket. For example, our SMS read BOOK 12951 BCT NDLS 2201 2A AJAY 35 M VIJAYA 38 F.
You'll get an SMS from IRCTC with the transaction ID, fare and availability. To pay, SMS PAY IMPS IRCTCUserID to 139.
ICICI Bank customers can book tickets without IMPS. They can send an SMS to 139 using this format BOOK ICICI.
To pay with your ICICI Bank account, SMS *PAY ICICI *.
Now you'll get a confirmation message from IRCTC if your ticket is booked. Make sure that this SMS is in your phone when you board the train. You don't need to print an e-ticket anymore and you can just show this SMS and a photo ID to the TTE to undertake the journey.
Have you tried to book tickets via SMS? How has your experience been? Let us know via the comments. For more tutorials, head to our How To section.