Huawei announced the launch of E3121 datacard with 14.4 Mbps speeds and Wi-Fi Hotspot feature priced at Rs 1699, along with the new datacard launch, Huawei announced new features on its datacards range – Plan recommendation engine, Soft Wi-fi to create Mobile Hotspot, Windows 8 Support and user-friendly Mobile partner interface, available on new datacards and also for existing consumers via software upgrade.
Huawei E3121 comes with download speeds of 14.4 Mbps and a soft WiFi feature allowing upto 5 WiFi-enabled devices to connect to internet, by making the laptop a hotpot with Huawei Soft Wi-Fi feature. Compatible with all operators, this datacard offers the users to choose their favorite service-providers for the best data offers.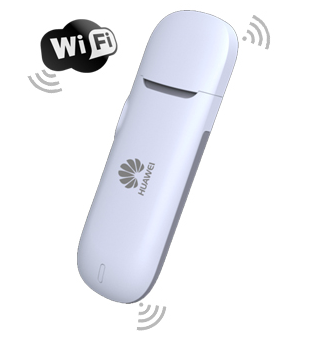 The datacard also offers a range of benefits like Rs 3000 worth AVG PC Antivirus free for one year, Rs 1500 worth online TV Channels subscription free from Mundu TV for 3 months and other exciting offers.
Another feature that Huawei has introduced is Soft Wi-Fi, an easy to use software solution for Windows computers to share internet connection with other device(s) via Wi-Fi. This software solution utilizes laptop / PC's built-in Wi-Fi card to establish Wi-Fi Hotspot and share the internet wirelessly. The internet can be shared with up to 5 other Wi-Fi devices.
Huawei datacards are compatible with the latest versions of Windows, Mac and Linux operating systems. Today, Huawei is proud to announce that it is the first manufacturer to release dongles that are compatible with Microsoft's latest operating system – Windows 8, in the Indian Market. This dongles are also backward compatible with Windows 7/Vista/XP.
E3121 datacard, MiFi and dongles are available in online channels like Flipkart, Infibeam, Snapdeal, Shopclues.com and offline stores across India in IT stores and multi-brand mobile stores. The Huawei E3121 is available at a best buy price of Rs 1699.