Nearly a year ago, HTC launched the Desire 816. This phone had a serious impact on the market, because it offered solid specifications and quality at a mid-range price. This was followed by the HTC Desire 820, another successful device with an impressive feature list. The Desire 820 was also one of the first smartphones to feature Qualcomm's 64-bit octa-core Snapdragon 615 SoC, and showed HTC's intent to win over the mid-range market.
Just a few short months after the HTC Desire 820 , we have the HTC Desire 820s. Not a lot has changed between then and now; the 820s is in almost every way the same phone as the 820. There are only a few changes, and we find out exactly how much of an impact those make.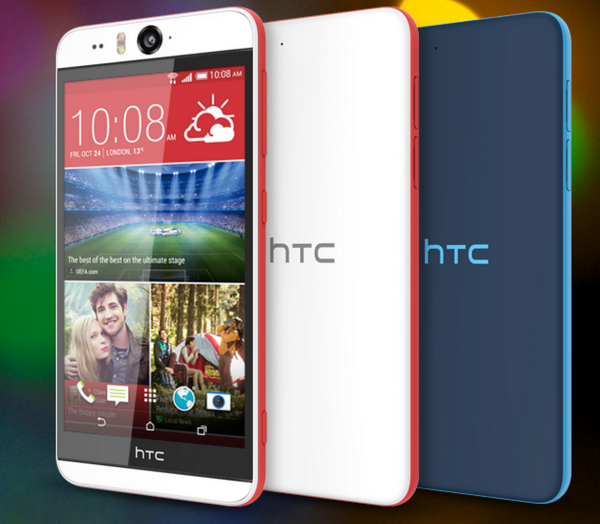 Look and feel
The HTC Desire 820s is a perfect lookalike of its predecessor. Nothing has changed as far as physical appearance goes, and it's impossible to tell one from the other. This isn't necessarily a bad thing, because we liked the look and feel of its predecessor and still do. The plastic body might not work for everyone, but HTC's construction quality is a fair bit better than what a lot of other manufacturers put out. The white body with blue accents is still the best colour option, we think.
With its large 5.5-inch screen and big build, we'd definitely classify the HTC Desire 820s as a phablet. It retains the same 720p screen as the Desire 820. Lower-resolution displays show their flaws at larger sizes, but the one on the Desire 820s is as good as a large 720p screen can be. Brightness and sunlight readability are decent enough, as is visibility from angles.
Specifications and software
It isn't just the physical appearance of the HTC Desire 820s that matches its predecessor; the spec list is nearly identical as well. The device features the same 13-megapixel rear and 8-megapixel front cameras as the 820. The screen, as mentioned, is the same 5.5-inch 720p affair. Internal storage is still 16GB, and RAM remains at 2GB as well. There's also 4G compatibility, Bluetooth 4.0 and Android Kit Kat 4.4.4 overlaid with HTC Sense 6.
The only major differences are that expandable storage support is now capped at 32GB, and the SoC used is the MediaTek MT6752. The new MT6752 SoC is one of the Chinese semiconductor specialist's newest offerings. It means serious business, with 64-bit support and eight cores of processing power.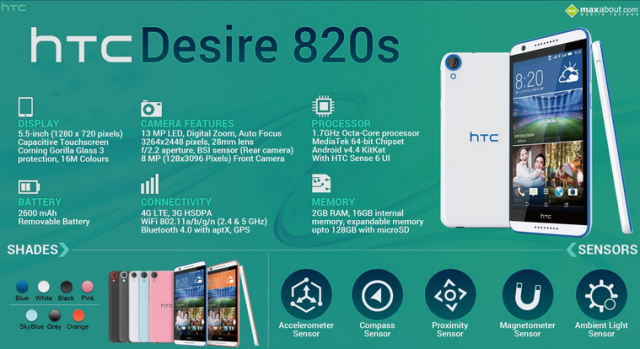 Camera
With a 13-megapixel sensor at the rear an 8-megapixel one at the front, the Desire 820s offers a camera combination that rivals those of many flagship devices. Just like the Desire 820, it works very well in good light and satisfactorily in low light, while the front sensor does an above-average job with selfies. Low light and video shooting are as would be expected from a mid-range smartphone.
The camera app itself remains clean and functional, but doesn't offer as many features as the one on higher-end HTC phones. It still has a large set of options such as burst mode, slow motion video and GPS geotagging. We expected the MT6752 processor to make a difference to the camera's processing abilities and speed, but it appeared to be doing the same as the Snapdragon 615 SoC on the Desire 820.
Performance
This is where the HTC Desire 820s feels different from the Desire 820, and our impressions are wholly positive. The new SoC is an improvement over MediaTek's earlier ones, and is fully capable of giving the more established Qualcomm's offerings a run for their money.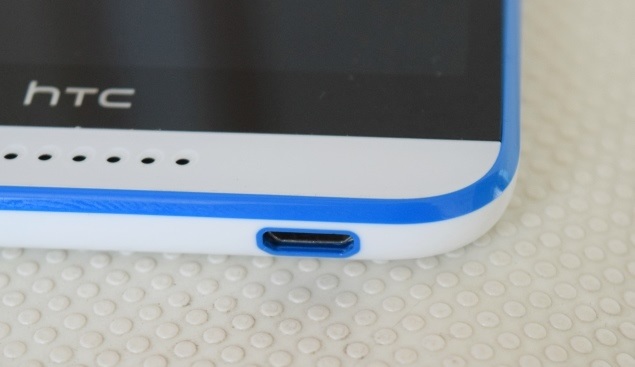 The Desire 820s powered through all our usual benchmarks and intense video and processing tests. In AnTuTu, the 820s returned an impressive score of 43,230, which is a significant improvement over the 29,020 that the 820 scored. The Quadrant score of 14,333 was surprisingly lower than the 19,213 of the 820, which illustrates the difference between the two processors' approaches to handling instructions. GFXBench and 3DMark Ice Storm returned scores of 25fps and 10,571 respectively, which signifies a slight improvement in graphical capabilities of the device. It's an excellent phone to use and there is no noticeable lag or any performance hiccups.
Call quality is good, and audio output from the dual front speaker set remains average, We weren't able to test the quality of the bundled headset since our review unit did not come with a retail box and accessories. With our own earphones, audio performance was decent as well. Battery life is decent as well; the Desire 820s ran for 7 hours and 56 minutes in our video loop test. This is a big improvement over the Desire 820. In regular use, the device lasted well over a day before we had to charge it.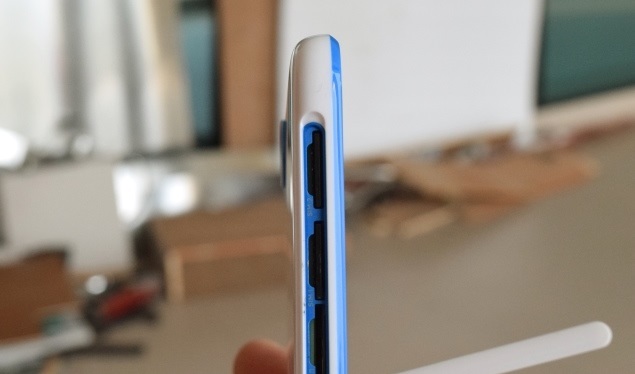 Verdict
The HTC Desire 820 was a great device with solid all-round performance, and the Desire 820s manages to improve upon that in a small but significant way. It's a good phone with great performance which should help HTC stay on par with its competitors.
The HTC Desire 820s may not necessarily be the best smartphone in this price bracket, but it's still an impressive device that looks good, feels nice and performs great. We would recommend it to anyone looking for a mid-range smartphone, especially those who don't want to deal with the headaches of flash sales and invite-only purchase systems. It's a solid device that you can buy without any worries right now, and one that will serve you well.