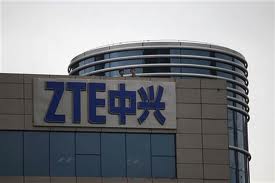 ZTE has said that it has completed successful testing of its TD-LTE One-Line Base Stations Solution. The base stations are the industry's first TD-LTE commercial solution that supports an LTE-advanced relay function, a key step in commercial base station use and global 4G development.
The new solution was tested by the Guangzhou arm of China Mobile. Guangzhou has China's largest TD-LTE network and is home to extremely complex coverage scenarios that pose great challenges for networking. ZTE tested its One-Line Base stations in three typical scenarios – a blind spot, outdoor covering indoor and outdoor remote coverage. The test data shows that deployment of the TD-LTE One-Line Base Stations can improve performance on cell edges by 200 per cent and edge coverage by 50 per cent.
The One-Line Base Station solution has only one external power cord, baseband, RF, and an antenna unit in a container that can be easily carried by a single person. Its protection level is as high as IP65, which satisfies deployment outdoor scenario requirements. This solution reduces energy consumption for network coverage, helping operators build green TD-LTE networks.
ZTE's TD-LTE One-Line Base Stations act as relay points between traditional macro base stations and enhance LTE wireless signals, which effectively improves signal quality in cell edges and weak coverage areas.
Because of its use of macro stations, micro stations, pico stations, and relay, the Guangzhou LTE network can cope with the challenges of future data floods to provide users with high-quality wireless broadband experiences.
ZTE promotes LTE commercial use, and aims to build future-oriented, state-of-the-art networks to provide users with the best possible wireless broadband experiences. As of the end of 2012, ZTE had built TD-LTE trial offices and commercial networks with 42 of the world's leading operators in 30 countries throughout Asia-Pacific, the CIS, Europe, India and Southeast Asia.