BlackBerry has appointed Sunil Lalvani as managing director for India, responsible for overseeing and driving the overall business strategy and growth for the company.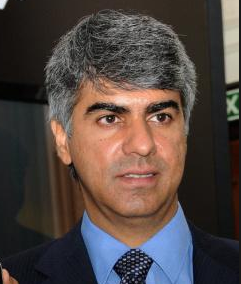 Sunil Lalvani, an industry veteran with more than 20 years of experience in the telecom sales and networking sector, had been with BlackBerry since 2009.
"BlackBerry is driving the adoption of its next generation of mobile computing platform with BlackBerry 10, and India is a key market for growth of this platform. As I take up this new role, our focus will be to drive differentiated solutions for consumers and enterprise customers in India, providing a mobility experience that harnesses the full range of the BlackBerry offering," Lalvani said.
Prior to joining BlackBerry, Sunil Lalvani worked at various senior level positions with leading IT companies including Cisco, Nokia, SITA-Equant and Global Telesystems in networking and telecom sales to enterprise customers in India.