Google has finally announced Android 5.1 Lollipop which should start rolling out to Nexus devices later this week. However, there is nothing to be much excited about as the release mostly focuses on bug fixes which were introduced with Android 5.0 Lollipop. There are four new features that come along with it, worth mentioning.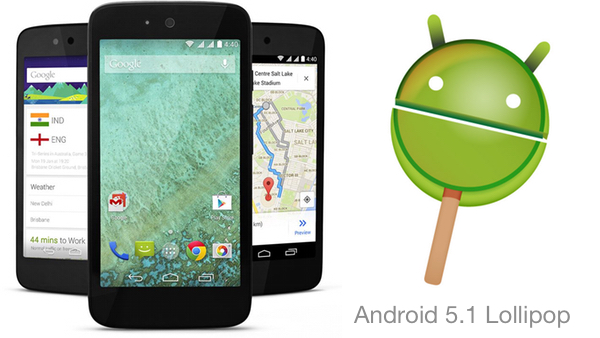 Android 5.1 Lollipop Important Features
Multi-SIM support – If one owns a device with more than one SIM card slot, they can now use both of them natively. Users can set different colours for each SIM card, which will help them easily identify which SIM card is being used. Earlier, smartphone brands had to do all the work for multi-SIM support by themselves.
HD Voice – On networks that support HD Voice (like Verizon and T-Mobile), now it can be used on supported devices like the Nexus 6.
Device Protection – If a device is lost or stolen, one will have to log in with the Google account to unlock it even though it is factory reset
Quick Settings – Now one can select which Wi-Fi network to join or which Bluetooth device to pair with from the drop-down list in the quick settings menu.
However, these features will not be useful to people who don't use stock Android phones (Nexus, Google Play Edition or Android One). Most manufacturers enhance Android with their own quick settings menus, support for carrier features like HD Voice, or dual-SIM support. But the new device protection feature is expected to restrain theft for all phones that ship with Android 5.1.
The best part that would arise out of its release will be more frequent updates from manufacturers who have been much reluctant to update their smartphones to Android 5.0.