Bharti Airtel one of India's largest private telecommunication operator quarterly net profit has dropped near to half i.e. $94.7 million or 5.1 billion rupees.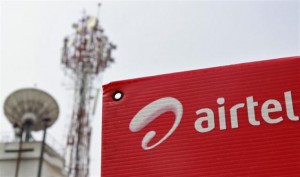 Already 9.2 percent is the revenue rise in this current fiscal year where in the previous year the profit was around 205 billion rupees ($3.8 billion).
1.3 billion rupees ($24.8 million) is the amount in terms of increment in tax received by the company for the quarter as compared to previous year by profit cuts.
Reasons behind the fall in earnings were like Higher operating costs, including investments in network expansion.
Sunil Bharti Mittal the company's chairman quoted "With Africa over its peak of organic investments, we are optimistic about the potential for improved market shares and margin expansions."