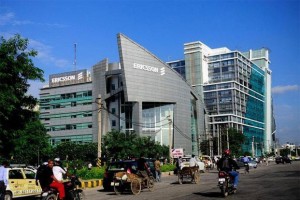 Ericsson has signed a 8 years full managed service aggreement with Reliance Communication of 1 Billion USD to operate wireline & wireless networks in North & Western India.
The contract only states that Ericsson will take care of day to day field operations,maintenance & network planning of Reliance Communication GSM, CDMA & WCDMA mobile networks. Actually to meet the world's most dynamic telecom markets, the demand for customer is evolving rapidly to access the communication applications.
Ericsson will cover 11 telecom circles including telco infra & expanding 100,000 km of fiber routes. So, RCom Infra covers around  24,000 towns and 600,000 villages in India where company will deploy services like voice, data and video. Some operations like Fiber, Tower Operations, Wireless Networks and Wireline Access networks will be streanlined by RCom by Ericsson to serve RCom's wireless division & Global Enterprise Business product line.
To carry out the operational efficiency by maintaining cost & through consolidation company new tools, best procedures & practices.
"Given the complexity of network increasing with platforms, technologies and application offerings, we are banking on the experience, innovation and  technical expertise of Ericsson to improve the productivity of our network and ensure that it delivers to its full potential. We are confident that they will exceed the expectations of our customers through optimization of resources and provide us cost effective solutions." comment told by Chief Executive Officer, Wireless Business, Reliance Communications Mr. Gurdeep Singh.