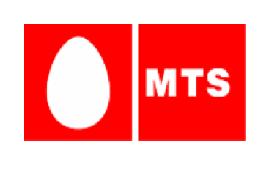 MTS the CDMA telco operator has already offering voice & data services & put an appeal to extend its licenses Supreme Court. Already under A.Raja's tenure total 122 licenses were cancelled out of which 21 licenses were camcelled against SSTL where it holds 22 licenses.
Due to the igher price in auction in December 2012 the company was not eager to participated in the auction. At that two other companies were there not interested in this auction the name of this companies were Videocon & Tata Communications, after this event the price of the given spectrum was reduced by 50 percent & so SSTL (MTS) decided to take part in the March 2013 auction.
" Sistema Shyam TeleServices Ltd (SSTL) is awaiting the formal order by the honorable Supreme Court on the extension of the telecom licenses till the conclusion of the fresh auction process for grant of licenses and allocation of spectrum. Till that time, it will not be possible for SSTL to provide detailed comments. The immediate priority for the Company is to carefully study the recently released Notice Inviting application (NIA) and accordingly come up with a view on the spectrum auctions, starting 11th March. As the process gets closed, we will come back to you."- the official statement given from company's  end.