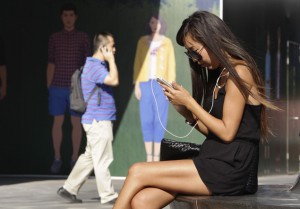 Extension of permits means Unified License to be obtained by the telecom operators to continue their services & also to buy new spectrum in their respective circles.
Kapil Sibal the telco minister commented when the operators like Vodafone, Airtel & Loop attempt to extend their licenses in certain circles "Today the regime has changed licences and spectrum are two separate things. Previously, the spectrum was with the licence at cost of Rs. 1,658 crore. The licence can continue but spectrum on terms of Supreme Court judgement you have to buy."
Already DoT has told Vodafone & Loop that their licenses could not be widespread since their licenses will be renewed again in 2014. Again the companies wants to continue their services in those circles then they have to bid for the respective airwaves by saying it to the Bharti Airtel.
8-10 days is the minimum time required to start the process of obtaining Unified License for the companies as per comment came from Kapil Sibal.
8 Mhz held by Bharti Airtel and Vodafone each in Delhi circle; 8 Mhz each of Loop Mobile and Vodafone in Mumbai; and in Kolkata 6.2 Mhz spectrum of Bharti Airtel and 7.8 Mhz of Vodafone that is due for renewal in 2014 were the 900 MHz spectrum identified for auction.