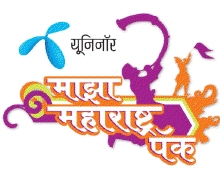 In the occasion of Maharastra Day Telenor's Indian arm Uninor has launched a new Special Tariff Voucher – 'Majha Maharashtra' Pack to offer 'sabse sasta' packs to its customers in Maharastra and Goa.
The Majha Maharastra pack is priced for Rs 58 and will offer unlimited Uninor to Uninor callings for 28 days in Maharastra and Goa. There is also a chota recharge – Rs 6 for one day for unlimited onnet calls.
Speaking about the Majha Maharashtra pack, Ritesh Kumar Singh, Circle Business Head, Maharashtra & Goa said that, "Why spend 51% more on your mobile bills? There is no better way to celebrate Maharashtra than to keep making mobile telephony affordable for the people of the state. Whether you are in Goa or Gondiya; or calling from Parbani to Vasai; wherever you are in Maharashtra, the "Majha Maharashtra" will take the worries of expensive phone calls away. I encourage Maharashtra's mobile phone users to switch to Uninor and begin their savings today."
Uninor recently launched an unique initiative where Auto Rickshaw drivers double as to provide Uninor services on the go. Inititally launched at Pune, the Auto Recharge will be extended to Aurangbad and Solapur.