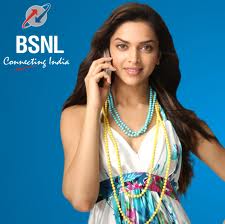 New Plan has introduced via.BSNL on the prepaid tariff for existing & new customers.This plan will provide  50-60 percent less benefit than earlier tariff plan.
Like if we take an example of normal tariff plan 100 MB free internet surf  dropped to 55 MB, again 150 min on-net & 150 min off-net have been reduced to 75 min each & 100 min free on-net video call is available. 100 local SMS & 25 National SMS.
This action of reducing tariff plan was followed on some revised voice tariff plans like 50 p/min to 60 p/min  for on-net calls, recently off-net mobile calls increased from 60 p/min  & off-net landline calls from 60 p/min to 90 p/min. 2 BSNL numbers call charges hiked from 30 p/min to 40 p/min.
The differnt revised tariff plans are as:General, Pyari Jodi, Student Special, Jai Jawan and Roam Free.