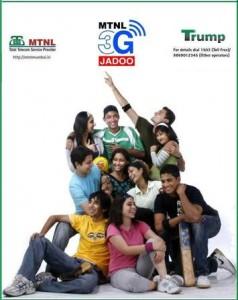 Recently MTNL has introduced a 3G starter pack in the prepaid segment for Home and Roaming calls in Delhi circle at per second pulse rate of Rs 127.
The facilities provided from  MTNL Starter Pack 127 at Rs 124 gives us a Free 3G SIM Card and Plan Voucher (FRC) which provides lot of  offers  like 127 Min Local (Any N/w), 127 Min STD Calls, 127 Local SMS (Any N/w), 127 National SMS and 127 MB 3G Data with 30 days validity from the date of activation.
1 paisa per second will be charged fot MTNL Local (Mobile\Landline) Voice & Video Calls & also Voice Calls to other network. 1.2p/Sec (6 paisa for 5 seconds) will be charged for STD & National Roaming Call to any other network.