BlackBerry slashed the price of its latest BlackBerry Q10 smartphone by over 13% to Rs 38,990 under a special offer to boost sales of the BB10 OS based device in upcoming festive season.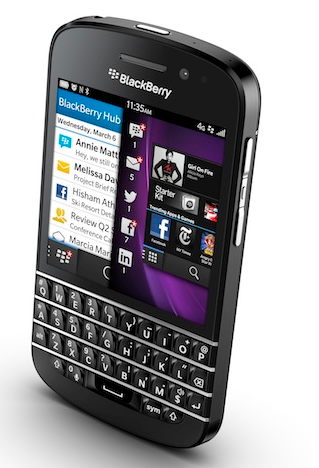 This special offer starting today will be valid till January 26th, 2014.This scheme on BlackBerry Q10 is in line with BlackBerry's commitment towards the Indian market and will help the brand to reach out to more potential customers and qwerty keyboard loyalists.
In September, 2013, BlackBerry had announced a similar scheme, slashing the price of its BlackBerry Z10 smartphone by 31 per cent to Rs.29990.
The BlackBerry Q10 runs on the BlackBerry 10 operating system and sports a 3.1 inch AMOLED touch-screen. It has dual-core chipset with processing speed of 1.5 gigahertz and 2GB RAM under the hood.
It sports an 8 megapixel rear camera, with auto-focus, and 2 megapixel front camera that can be used for video calling.Connectivity options include 3G, Wi-Fi and near-field communication (NFC).Available with 16GB onboard storage, the phone also supports storage expansion up to 64GB via microSD card.
Sunil Lalvani- Managing Director India for BlackBerry said. "There are several customers in India who love the physical QWERTY experience offered by BlackBerry. At this compelling price point, QWERTY loyalists can take advantage of the powerful BlackBerry 10 pla