Samsung has already been reported to be working on a light TouchWiz UI expected to debut on the Galaxy S6 flagship. Now, a new report with new details about the TouchWiz UI on the Samsung Galaxy S6 has surfaced on the Internet.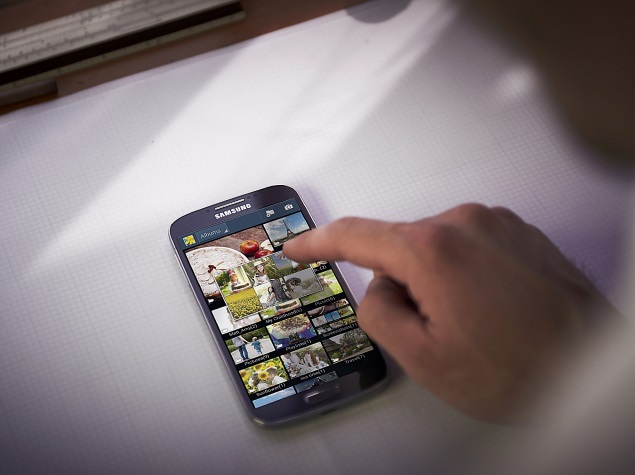 One of the biggest changes likely to be seen on the Galaxy S6 is the removal of the pre-installed Samsung bloatware (or in-house Samsung apps).
As of now, there is no word which are the apps that will not be pre-installed on the next flagship model. The report speculates that S Voice, S Health, S Note or Scrapbook will not be preloaded, and instead will be offered via Galaxy Apps store.
Sammobile cites insiders to claim Samsung will preload some Microsoft apps on the Galaxy S6, a move likely to be a result of settled contract dispute over patent royalties between both the companies.
Some of the popular Microsoft Office apps likely to be preloaded on the Galaxy S6 are OneNote, OneDrive, Office Mobile (alongside Office 365 free subscription), and Skype.
The report also claims that in terms of performance, the new TouchWiz will be "amazingly fast" compared to the TouchWiz UI version skinned on Android 5.0 Lollipop on the Samsung Galaxy Note 4.
"Samsung has also adopted a lot of animations and effects that debuted on Lollipop – we can already see some of these effects in motion on Lollipop on existing Samsung devices, and it looks like the visual experience will be even better on the Galaxy S6," it adds.
The report also lists some UI changes from the new TouchWiz such as a revamped default keyboard app; more theme options; colourful Samsung apps; app drawer to include 4×4, 4×5 and 5×5 icon layouts; music app to still run in full screen mode, and the dialler app is described as "green as grass."
In other news, a Samsung employee has posted vacation blackout periods, tipping the possible release date of the next flagship.
PhoneArena received the tip from the alleged Samsung employee according to whom the first blackout periods in coming months are March 22 to March 30 and another on or around April 19.
The publication speculates that the first blackout period in last week of March could see the launch of Samsung Galaxy S6 while another blackout period in April might see the launch of the anticipated curved-display variant of Samsung's upcoming Galaxy S6 flagship, likely to be dubbed Galaxy S6 Edge, or Galaxy S Edge.
Samsung in all probability is set to launch the Samsung Galaxy S6 flagship and the curved-display variant, Galaxy S6 Edge at the Galaxy Unpacked 2015 event scheduled for March 1.