The Hotstar App from Star India lets you watch the latest movies, TV shows and live sports free of charge, and is available on Android and iOS. This sounds excellent on paper, but in practice turns out to a case of too-good-to-be-true, as a good design and promising library are let down by big performance issues.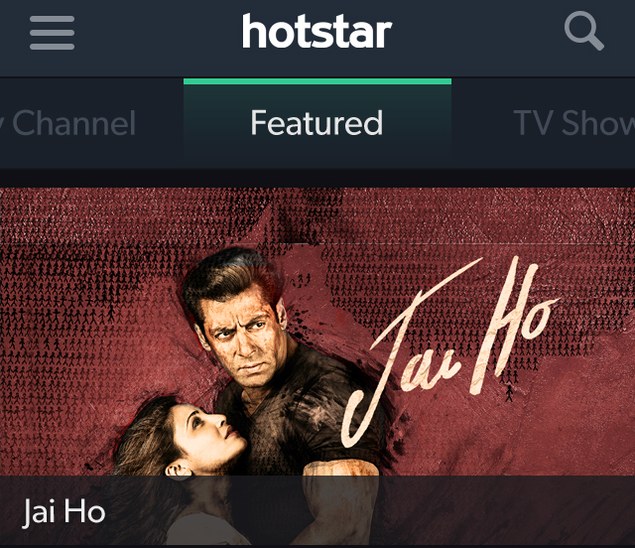 In terms of content, the app has a lot of different things you can watch right now. Star India owns several television channels across languages and genres, and has broadcast rights for several major sporting tournaments such as the ICC Cricket World Cup, English Premier League, ISL, Hockey India League, among others. With Star Plus, it has a lot of content that's made in India, and for the app, there is also some English language content, such as American shows like Prison Break and Modern Family. This gives it a vast breadth of content that it wants to let you watch online (and sometimes offline too) via the Hotstar app.
Design
Hotstar is a good looking app as well. It ran very smoothly on an iPhone 5s. An appealing tiled layout makes it easy to find the best videos. This isn't something revolutionary but well-done nonetheless.
A hamburger icon (three horizontal lines) on the top left lets you access your playlists, downloads and some of the curated sections (Home, Collections, etc). The search icon is on the top right if you're looking for something specific. The main screen shows videos from various categories, organised neatly into tabs such as Featured, Sports, TV Shows and Movies. You can swipe either side to go to the next section and tap any video to start playing it. Overall, we liked the smooth transitions the app provided.
Library
We weren't expecting to see too many videos available right off the bat, as the app description says that more will be added on a weekly basis. We were pleasantly surprised to see that the app already has a lot of content. Some shows have more than 1,500 episodes to watch, and some of them are available to watch online or as downloads for offline viewing. If you are a fan of Star's TV shows, then this app will let you catch up with your favourites.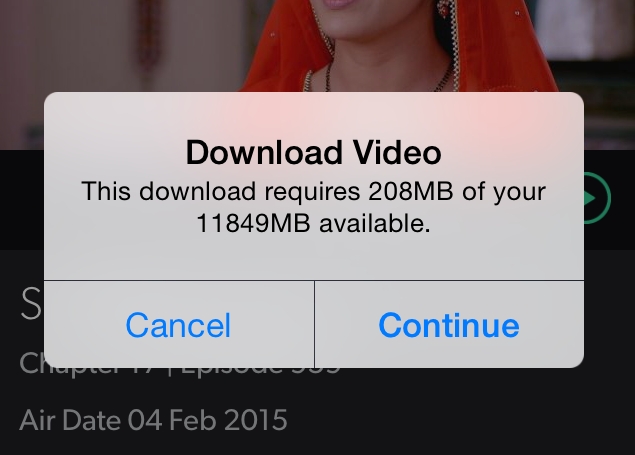 The app description claims that movies are not available for downloads due to rights issues, but all shows are. This claim is not true as at the time of writing – we couldn't download some new shows such as Everest and Mahakumbh. It is disappointing to see this discrepancy, as it seems to be a useful functionality considering generally poor connectivity in India.
The library looks a lot more limited when you look at international movies and TV shows available, and the sports section is pretty bare at the moment. The app description promises live sports, but doesn't say what will be available live. So it is hard to recommend this app to sports aficionados at the moment. It's also worth noting that Star India's Star Sports app description says it is the official app for ICC World Cup 2015 streaming, so Hotstar is likely to miss out on any World Cup action.
Performance
Everything about this app looked good until we started doing the real thing – playing videos. The app doesn't have any setting to let you choose video quality and instead automatically adjusts video quality based on your connection speed. However, you shouldn't expect HD videos even when you're connected on your high-speed broadband at home. Hotstar's streams are not too bad on phones but start to look blurry on an iPad.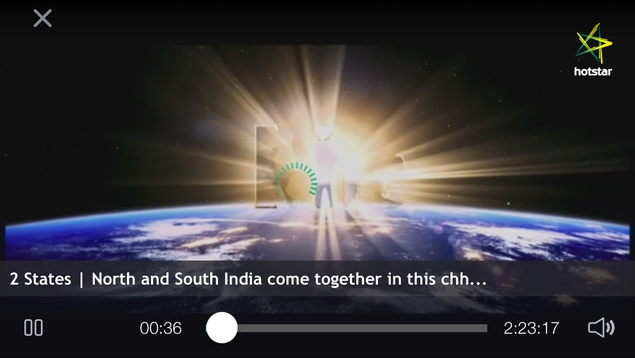 The app plays an unskippable 1-minute ad at the beginning of some videos, but on a slow 512kbps connection we noticed that the ad had to buffer thrice. There's no play-pause control here, so our only choice was to tap the screen, which loads the website of the advertiser (in this case it was starsports.com) in the app, and close that to make the ad finish playing. The video we played also buffered a couple of times, but that's a lot less than what we're used to on that slow connection. The performance was better on a faster Internet connection.
The biggest problem with the Hotstar iOS app is how it handles interruptions. How many times have you been watching a video on your smartphone only for you to get a call or a notification for a text message? In our case, it happens all the time. But when we answered the call and returned to the Hotstar app, it had reverted to the home screen. We had to find and play the video from the beginning again and find our place manually, after watching the unskippable ad again. This is a needlessly frustrating experience for users. The same thing happened when we replied to a couple of iMessage texts and returned to Hotstar. For an otherwise well-designed app, we were very disappointed to see such a basic thing overlooked.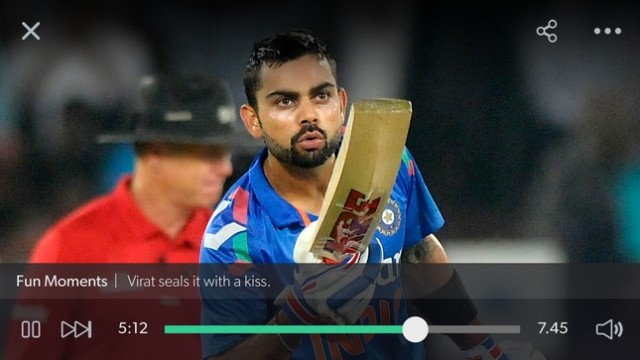 The app also has a couple of other annoying bugs. A green spinner icon appeared once when we tapped the Play Movie button and stayed on screen even after the video began playing. We had to force close the app to get rid of it. We downloaded a 208MB video but it refused to show up in the Downloads section. We couldn't download it again as the button was greyed out but we couldn't watch it offline either.
Conclusion
Hotstar is a nice app to have if you are interested in Indian TV, but we'd be a lot happier if it let you resume videos from where you stopped if you answered a call or accidentally closed the app. It's completely free (with video ads), which is definitely a plus. However, this app would be far more appealing once critical bugs are fixed.