In recent times Motorola's mysterious X Phone will be hitting the stores soon. This phone is then following the courtesy of Droid life which gives us a concrete information on this given handset.
Again by FCC report lots of information about this handset has revealed. As per the latest & updated info, this handset has a model number XT1058 & this handset is already pre-equipped with different network bands under AT & T services.Bluetooth 4.0 and a Wi-Fi antenna capable of connecting to 802.11ac bands were some of the connectivity features associated with this handset.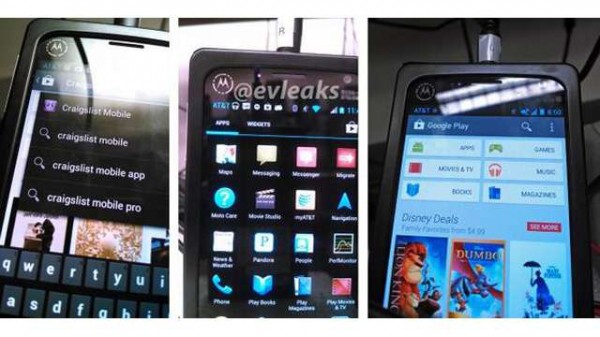 This id the truly the first handset after the two IT giants merger between Google & Motorola, already leaked earlier about its existence & this has been duly proved by the  another AnTuTu benchmark test result. Recently in past also several benchmark tests has been leaked out but all tests & its results has been declared as fake, but recently in one of Japanese blog Ameblo, obake_verizon has been revealed as the code name of this phone, where it shows about the specs & the test results are same as compared to the earlier test result. Motorola XT1055 also another phone model number also earlier appeared on this An Tu Tu web site.
As per rumor in the handset industry the XT1055 smart phone has also revealed Ghost as its code name. This code name is translated from Japanese obake & all the recent X Phone is heading towards all major U.S. carriers like Verizon as well as AT&T. This phone is runned by quad-core 1.7GHz processor and running Android 4.2.2 Jelly Bean as per recent Benchmark score suggests.