The Tata DoCoMo Photon Max Wi-Fi Duo has a name that's almost too long to keep track of, but it's also the most useful personal Wi-Fi hotspot we've used. The Duo has a built-in battery so you can charge it up at home and then use it to connect your devices to the Internet on the move. The cool part is that it also has a standard USB port, and this can be used to recharge your phone. It was launched in December for Rs. 2,899 and we used one for a couple of weeks.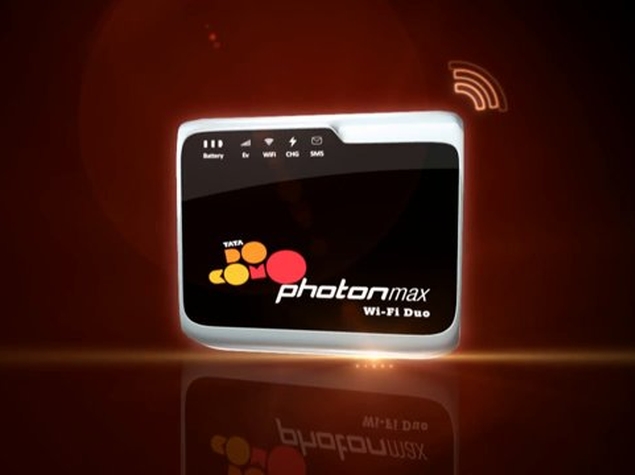 The design of the Duo is pretty basic, but it gets the job done. It's a small, palm-sized brick that will fit into even a small bag. If you want, you could even keep it in your pocket, though that might get a little uncomfortable to walk around. The ports are on the sides, and on top, there is a row of five lights, that show you the battery and network levels, whether the Wi-Fi or charge functions are in use, and if there is any SMS for you (which you can check via the desktop software). Thankfully, the Duo itself is charged using a standard Micro-USB cable, the same that most non-Apple phones have, which means you don't need to keep another cable with you.
You can use the Duo to recharge your phone even when it is sending out a Wi-Fi signal, but this obviously drains the battery on the duo a little bit faster. It has a 4400mAh battery, and as such worked for several hours as a Wi-Fi hub, but fully charging an LG G3 almost entirely discharges the Duo. Tata DoCoMo claims that the battery will last 7-8 hours, but we found that with multiple devices (two phones and one tablet, plus one Playstation Vita) connected, 5-6 hours was a more realistic number.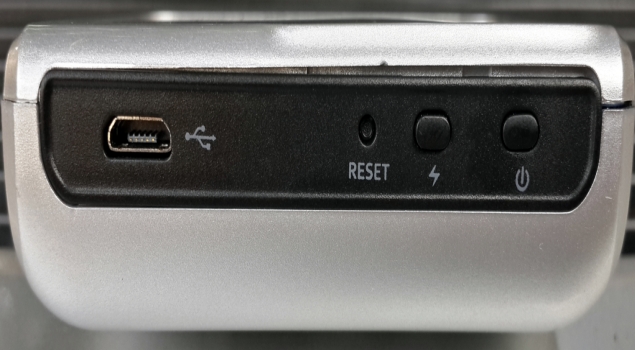 Setting up the Duo requires a PC – you'll have to connect it to the USB port, and the setup process is largely automatic then. Once that's done, you need to set up the postpaid plan, and activate the built-in SIM. Since the Duo is only available through Tata DoCoMo stores right now, the setup can be completed in the store itself if you're not confident about doing such things yourself.
The Duo only works with postpaid plans right now – you'll get 1GB of data for Rs. 300 per month, or 2GB for Rs. 450. If you exceed this, you can add more data in the same billing period. There are also unlimited plans, with speed throttling after you hit the limit. The 3GB plan costs Rs. 650 per month and the 7GB for Rs. 750 per month seemed like the best plan to us. There's a 20GB plan for Rs. 1,000, and a 30GB plan for Rs. 1,250. For the purposes of our trial, Tata DoCoMo set us up with a 5GB plan.
This means that if you don't have a broadband plan, you could actually consider using the Duo as an alternative – Airtel's 2Mbps plan (which gets throttled to 512kbps past 9GB) costs Rs. 1,099 per month; Tata DoCoMo claims a 9.8Mbps download speed, but actually typically delivers a little under 2Mbps at best, and you can get 20GB for 100 rupees less than Airtel, with the advantage of portability.
We wouldn't recommend this though – while the connection is reasonably priced, like most wireless Internet experiences, it isn't always reliable, and can be very slow at times. A wired broadband connection is still a steadier option, with fewer fluctuations in speed.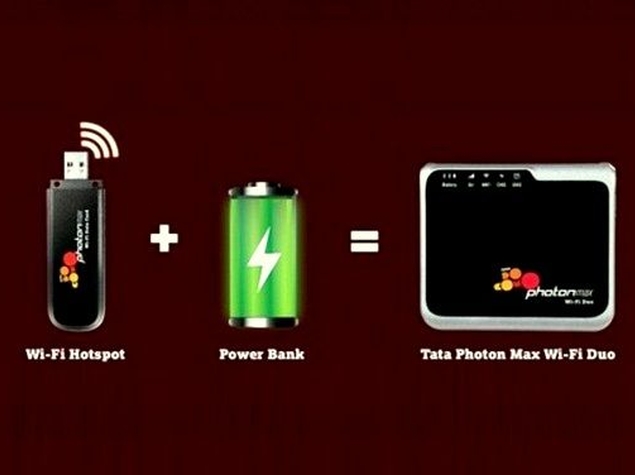 As a travel companion though, we loved the idea of the Duo – Tata DoCoMo says it works throughout India with no extra roaming charges, and the connectivity around Delhi at least seems pretty reasonable, though the experience can vary across vastly across locations. Some areas in Noida experienced signal drops, and a few stretches of road still have complete dead zones – but in most parts the connection worked and delivered a fairly reliable speed too, allowing us to stream movies and music from the Internet with little trouble. We can easily envision slipping this into our bags when traveling – but we'd suggest waiting for Tata DoCoMo to bring in prepaid plans first. If possible, get a Photon Max unit – any one, not necessarily the Duo – on loan from a friend or family member to test the speeds where you'll primarily be using the connection, to get an idea about the speeds in your locality. This will save you some money should your house or office be in one of the 'dead zones'.
We used the Duo for two weeks and tried it out in most parts of Delhi. We rarely saw speeds of over 2Mbps, but it rarely dropped below 1Mbps either. The Duo took around two hours to charge fully, and was able to fully recharge an LG G3 and still connect three devices to the Internet. It costs Rs. 2,899 to buy, and you can get postpaid plans for Rs. 650 (3GB), Rs. 750 (7GB), Rs. 1,000 (20GB), or Rs. 1,250 (30GB) per month.