Mere hours before its official launch at the company's New York event, the LG G2 has showed its face again in a couple of live photos. Best of all, it poses right next to the Samsung Galaxy S4 begging for a comparison treatment.
Both smartphones are dressed in white for the occasion, which really helps the comparison. The first thing that we notice is that the G2 is bit larger than the Galaxy S4 due to the 5.2″ display. However, the LG G2 has far thinner bezels, so the difference is pretty minor.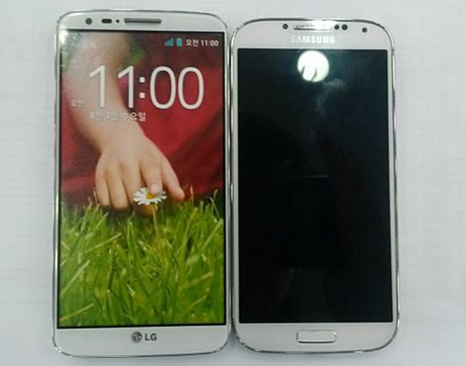 Just as earlier leaks pointed out, LG has opted out of placing a physical buttons below the display. Instead, the smartphone bets on software onscreen buttons, allowing better space efficiency above and below the screen.
At the back, things get interesting for the LG G2, which features three keys – the volume rocker and an additional button of unknown purpose. The LED flash sits on the right of the rumored 13MP camera. Both phones support LTE-A connectivity, although this particular version of the Galaxy S4 features the standard LTE radio, and not the newest LTE-A one.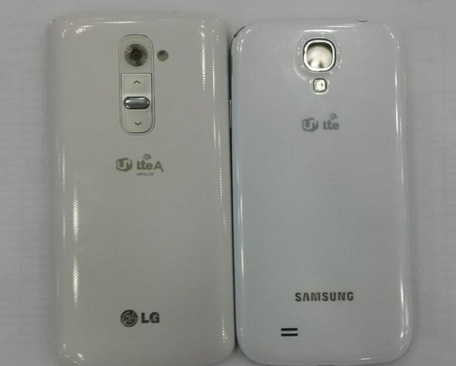 We'll have the full scoop of the LG G2 in a couple of hours as the announcement event kicks off. Stay tuned!