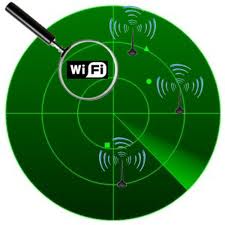 You might have noticed when you are supposed in the circle of the airport, railway station, telecom office or some other places where the internet has been connected you find the wifi connections on your devices. Few miserly or free eating people love to use these advantages at the fullest fledged. But if you want to prevent people enter into your network switch to Wireless Network Watcher 1.57.

Wireless Network Watcher 1.57 is a free utility for Windows that scans your wireless network and displays the list of all computers and devices that are currently connected to your network. The devices that are connected to your network can be shown in the list like IP address, MAC address, Network Card manufacturer details and optionally the computer name.
In addition you can export the connected devices list into html, xml, csv, text file or copy the list to the clipboard and then paste into Excel or other spreadsheet application to take an action using Wireless Network Watcher software. The main thing is this utility works on Windows XP, 2000, Server 2003/2008, Vista and 7 OS.