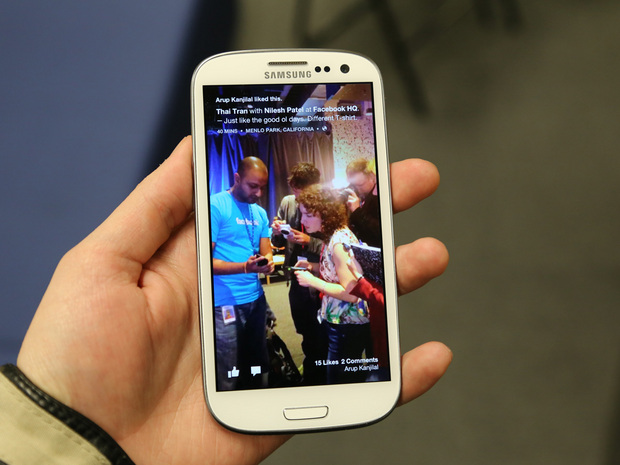 Facebook has come up with a mind-blowing strategy to take over the mobile segment with a cool app called 'Facebook Home'. It was announced during the official Android gathering.
Unlike most other Android apps, Facebook Home takes over the Home screen of your mobile with cover notifications and also shows the most important status updates right on your home.
How does Facebook Home Work?
You can find the Facebook Home just a swipe away from your lock screen. Whenever someone updates his status, the app will display a summary of it along with the user's current cover photo as the background.
The app uses a powerful algorithm developed by Facebook to display only relevant notifications. Of-course, your phone's battery will drain quickly as the app periodically checks for the latest updates.
Next, interesting thing about this app is the 'Chat Heads'. Let's say, if you're playing any game on your mobile and someone from your friends send you a chat request, the app will then display it as a circular icon inside your game (can be moved around though). Just tapping on the icon will open a pop-up that includes the chat. The same concept works for status & messages also.
I'm sure you're very interested to get your hands on this beautiful app! But, you might have to wait for a few more days as this app will be available for download starting April 12th. And unfortunately, only select mobiles are having the support for this app as of now – Galaxy S3, HTC One, HTC One X+ and Note II. The other handsets/tablets will also get the 'Facebook Home' app but it might take some time.