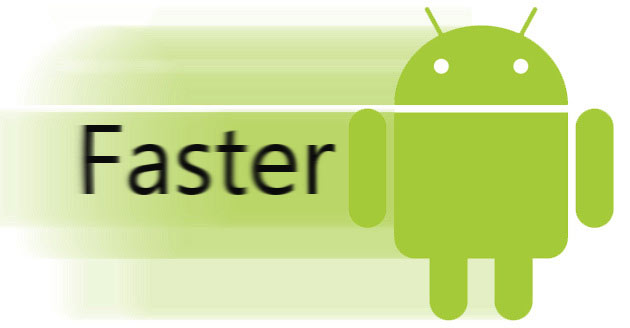 Is your smartphone slower than a tortoise? Well, have no fear folks, as we have the perfect solution to all your slow, dragging and lagging smartphone. Every smartphone will age slowly and become slow just like we human beings do but, they will remain smart! Then how to make your smartphone fast, smooth and lag free is your question, right? Well, GizBot is here offering you a list of top 5 Android applications which will help you boost and speed up your smartphone's performance. Swirl through the slider below and download.
Clean Master Speed:
Known as the world's most trusted optimizer, Clean Master will help you speed things up in your phone if it becomes laggy or runs out of battery easily. It deletes cache and residual files to reclaim storage, boost speed and improve the performance of your device and SD card. Also calculates how much CPU is being used by apps on your device. It stops apps from wasting battery, slowing down your device and overheating.
Booster For Android:
A compact and ads-free Android phone boosting app with a power saving tool. It is easy to use with one-tap boost which releases memory and makes your phone faster. The app does an regular cleaning- it automatically closes the apps which are running in the background and keep your phone at the best speed at the same time. It has in-built intelligent battery saving options where you can customize various power-saving modes or choose from four different modes to extend stand-by time.
Smart Booster- Free Cleaner
Known as the smart Ram Booster which provides small widgets to adaptively boost RAM from anywhere. It is relatively fast while cleaning caches as one-click clean option is available. It just doesn't clean your system cache but if permission is granted by the user then it can clean your SD card's cache too and show other details regarding your SD card.
DU Speed Booster & Cache Cleaner:
DU Speed Booster is an Android optimizer & cleaner app with a free built-in antivirus security feature. It can boost the speed of your phone by up to 60%, cleans junk (cache) files from your system, and increases the available storage space on your SD card. It is a total Android phone optimization solution that combines the advanced functionality of an apps task cleaner, speed and ram booster, storage (junk & cache) analyzer, security antivirus guard and protection master for your phone.
System Cleaner for Android:
Considered as one of the most convinient cleaning tool for your smartphone. System cleaner for android clears the cache for all applications, browser history, clipboard data, call records, market search history, Gmail's search history, Google Maps search history, Google search history at the press of a button.