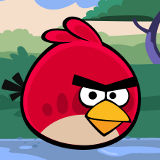 Great news for folks sporting low-end Windows Phone handsets! It turns out that after its latest update, Angry Birds is now compatible with phones equipped with 256MB RAM. That's big, because previously, the game wouldn't just lag while running on such handsets – it wouldn't install at all.
Besides that compatibility enhancement, WP users that are still enjoying the slingshot action game will be delighted to know that there are now some 100 new levels, as well as Xbox Live achievements and leaderboards for the Windows Phone 8 version.
Angry Birds for Windows Phone will be free until May 15. After that, the game will be available at its usual cost of $0.99.
You can download Angry Birds for Windows Phone here!