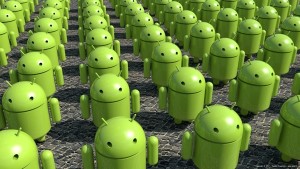 Another interesting news from Google's end i.e. Android Activation Figure has touched another milestone & also include in the favorite members list & also this topics come up in the spotlight in any event.
As per news last month only company has reached 1.4 millions mark in terms of Android activation's
But right now the company has touched 1.5 million mark as per news confirmed by Google's CEO Eric Schmidt & the company is aiming to have 1 billion android devices registered users at the end of this current year.