Though India's telecom market lost its sheen, there are some happenings ongoing inside the market, specially on the 4G space.
While presenting annual report for 2012-13 Reliance Industries, who own Reliance Jio Infocomm Ltd has said that they have completed finalizing key agreements with its technology partners, service providers, infrastructure providers, application partners, device manufacturers and other strategic partners for the project. The company also finalize the planning for pan India roll out of 4G/LTE TD services.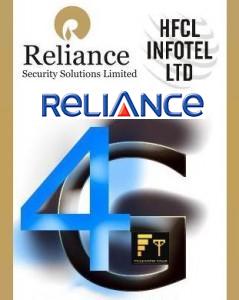 The company mentioned that broadband penetration is very low in the country, offering them huge opportunities for growth. The company is keeping eyes on recent 4G technological advances and weighing wireless and wireline both options.
Reliance Jio did not mention the companys' name with whom it cracked deal or the definite timeline when it will launch services commercially.
While India's only LTE-TD player Airtel is yet to launch smartphones for its 4G network, LG Electronics is planning to roll out a smartphone supporting LTE-TD. Note that Airtel announced to offer 4G services via Huawei' Ascend P1 LTE but the smartphone was never commercially launched.
LG is all set to launch its flagship Optinus G LTE-TD smartphone in Saudi Arabia soon and the smartphone to be launched in other countries including India.
It should be noted that Aakash maker Canadian Datawind is said to be working with a American operator (probably Verzon) to launch their first 4G tablet which is to support FDD LTE.