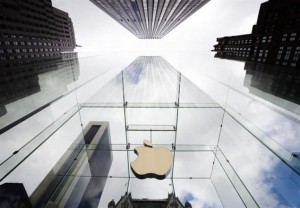 A rumour has been quoted over a year that Apple is trying to enter into TV industry, but still now no such public interest has been shown by the company & Cupertino has laid down the TV design. Every consumers is eagerly waiting for this kind of new launch in such old consumer segment like TV. As per report from Digi Times within 12 months time Apple will launch its iTV.
iTV is said to be the new name given to this television as per supply chain sources from Digi Times which possess 3,840×2,160 pixel resolution including internet connectivity with voice and motion controls. Already in CES at Las Vegas there was quite a rage about the 4k television.
Recently a sale report arose saying that Apple is looking for new supplier for TV panel, since its own supplier is manufacturing the display panels of iPad & iPhone in full fledged. LG may be chosen as one of the true partner for manufacturing display panels in the later part of this year or may start the work in early phase of 2014 since company is planning to release in the next 12 months.
Apple and manufacturing partner Foxconn have been discussing the mass production of UHDTVs for "quite some time," but the Cupertino company is said to be looking for a reliable panel supplier. The publication noted that most firms capable of building the high-resolution displays will already be at near full capacity in 2013 to satiate demand from Chinese vendors as per some special sources.