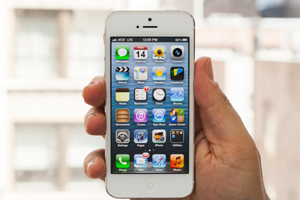 Japan Display Inc, one of two Japanese producers of Apple Inc iPhone screens, wants to boost sales by up to 60 per cent by winning more business from smaller makers of phones and tablets to offset lackluster orders from its bigger clients.
Japan Display, the world's No.1 maker of small to mid-size panels, may increase sales to as much as 800 billion yen ($8.10 billion) for the fiscal year ending March 2014 from slightly below 500 billion yen a year earlier, said Shuichi Otsuka, CEO of the unlisted firm.
The company, formed out of a merger of the small panel divisions of Sony Corp, Hitachi Ltd and Toshiba Corp last April, does not publicly identify its clients but is widely known as a key Apple supplier. Apple undershot Wall Street's sales forecast for the third straight quarter in the three months ended December after iPhone sales missed expectations.
Before the fourth quarter, we thought we were going to have quite a loss… It was quite a drastic cut (in orders)," said Otsuka in an interview on Monday, without identifying Japan Display's customers.
Operating margins came in below 1 per cent in the last fiscal year, Otsuka said.
Japan Display cut costs, boosted productivity at its plants and was able to recover from the October-December loss with sales to other smaller clients.
"We must continue to aggressively chase the big clients…but we continue to talk to clients whom we think hold great possibilities," he said.
The company, whose top shareholder is the government with a 70 per cent stake, may proceed with its initial public offering at the earliest in fiscal year 2014, or the following year at the latest, Otsuka said.
Japan Display competes with domestic rival Sharp Corp, as well as South Korea's LG Display Co Ltd.
Samsung Electronics Co Ltd and Apple combined own more than 71 per cent share of the global smartphone market, with the rest split among firms such as LG Electronics Inc, ZTE Corp and Huawei Technology Co Ltd.