A Global SIM Card under name Jaxtr has been launched by Jaxtr Inc. a company co-founded by Hotmail fame Sabeer Bhatia. The main motive behind this launch was to cater the number of international travellers roaming out of the country & after ths product was launched in U.S. recently.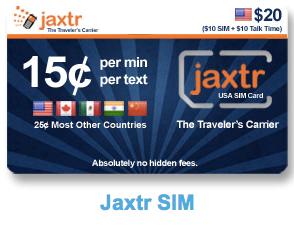 1 million cards to be sold across to the Indian travellers over the upcoming two years. Multiple Local Numbers will be assigned to be used in multiple countries & also to be accounted automatically to support the different networks across different countries.
Co-founder and Chief Executive, Jaxtr Inc Sabeer Bhatia commented after the product launch "There are around 12 million international passengers annually who come and go out of the country with 86 per cent of them having a mobile phone. They, being price-sensitive, look for cost-effective solution during roaming. Our global SIM card is designed for such needs."
Travellers carrying Jaxtr SIM  to the Europe including Britain, US, Canada will able to make inexpensive local & international calls by using their local number & also cheaper that other tariffs & this SIM card is priced at Rs 600 lmost 70 percent cheaper than other solutions.
Almost Jaxtr has tied up with leading telecom carriers across 200 different countries across the world. But in the country this facility is not available due to present regulations.
1 USD is the montly fee to obtain a new internatinal number in any country worldwide. This SIM works with various unlocked phones supported by Android, iPhone & Blackberry devices.