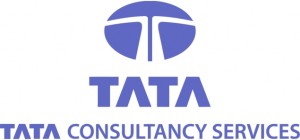 USD 43 million (about Rs. 233 crore) contract has been awarded by Tata Consultancy Services (TCS) & other service firm by Capgemini each from Norway post to operate & manage its applications.
55 applications has been posted from Norway's to provide a wide range of services over a 6 year deal. 2.2 billion letters & 36 million packages has been delivered annually.
TCS commented in a statement "Apart from being selected to deliver application services across core postal value chains, TCSBSE 0.26 % has also been entrusted to coordinate and drive the overall transition and transformation programme across multiple vendors."
Structured multi-sourcing model is also being implemented by Norway post to push efficiency forward & carry on Nordic integrated business strategy.
TCS's Nordic operating regions are Sweden, Finland, Norway, Denmark and Iceland covering 5,000 professional providing services to Nordic companies like Nokia, Ericsson, TDC, ABB, Telenor, NETS and SAS.
Capgemini on the other hand has Nordic customers number of 103 & over 4,500 professionals under company's belt.
250 million Norwegian Krone (KOR) is the estimated value for each of the suppliers i.e TCS & Capegemini.