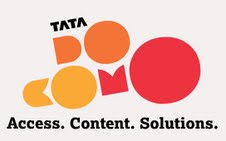 Tata Docomo has launched New 'Unlimited Photon 3G Data Plan' for its GSM postpaid customers. This plan will be available for both potential & existing postpay customers.
The new Tata Photon 3G Unlimited data pack, will deliver excellent download speeds up to 7.2 Mbps. Customers can choose from the 2 special unlimited 3G data packs, where they will get 3GB data for Rs 650 and 4GB for Rs750 excluding taxes.
Post the bundled data usage, customer will continue to enjoy 5 GB data benefit at speeds up to 128 kbps and beyond 5 GB at speeds up to 8 kbps as per fair usage policy. Moreover, post the allocated bundled 3G usage, the customers can choose to avail the unique feature of "Speed booster Packs" if they wish to continue on 3G speeds.
There are 3 speed booster packs available for the customers, which offer free data bundled usage of 1GB at Rs200, 2GB at Rs350 and 0.5GB at Rs125.