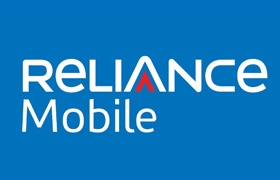 Reliance Communications on Monday said it has hiked mobile call rates for both its GSM and CDMA pre-paid customers by up to 30 per cent to improve the profits."We have now corrected all Commitment Plans across the country and have increased tariffs by between 20 per cent and 30 per cent," RCom's Chief Executive Officer for Wireless Business, Gurdeep Singh said in a statement.
New tariffs will apply to all customers with immediate effect and the move is aimed at bringing in greater RPMs (revenue per minute) and profitability, the statement said."With the Indian telecom industry now heading for a phase of consolidation, with smaller operators shutting down or scaling down their operations and easing off hyper-competitive pressures, this will help pricing power move back to serious, long-term and pan-India scale operators and positively impact profitability," Mr. Singh said.

RCom said that large part of its customer base uses Commitment Plans. The company has hiked rates under Commitment Plans 21 and 45 from 1 paisa per second to 1.2 paisa per second.It has also reduced benefit under special tariff vouchers, which enable mobile phone user to get services at discounted rates by up to 65 per cent.
Commitment Plan 48 now offers 160 Local On-Net Minutes (RCom to RCom), against 500 minutes earlier-a reduction of 65 per cent," the statement said.Under Commitment Plan 46, RCom will now offer 140 Local On-Net Minutes, as against 200 minutes earlier — a reduction of 30 per cent. RCom scrip was trading at Rs 109.85, down by 0.27 per cent, in the afternoon session at the BSE.