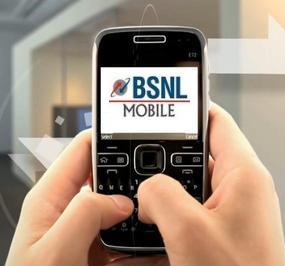 India's national telecom backbone Bharat Sanchar Nigam Limited (BSNL) has revise its Mobile Internet -2G Data/GPRS Packs across all its circles.
n BSNL there are about four 2G Data packs for prepaid users on offer for every one's need – light, medium and heavy usage, has been revised. BSNL reduced the 2G Data under the Rs.54, Rs.125, Rs.270 and Rs.300 GPRS Packs.
Starting from 17th April, 2013, in GPRS Pack 54 it has slashed validity from 30 days to 25 days while keeping data benefits unchanged. 2G Data Pack Rs.125 will now offer 1.5 GB instead of 2000 MB.
Similarly GPRS Pack of Rs.270 will provide reduced data as the new data usage will be 5 GB while earlier it offered 10 GB data. GPRS Pack of Rs.300 has now bring 6 GB, reduced from existing 8 GB data usage.
Free 2G data usage (day/any time)
Validity in Days
Additional usage charge with pulse rate of 10KB
MRP
Existing
Revised
Existing
Revised
Rs.0.02/10KB
Rs.54
500 MB
500 MB
30 Days
25 Days
Rs.125
2000 MB
1.5 GB
30 Days
30 Days
Rs.270
10 GB
5 GB
30 Days
30 Days
Rs.300
8 GB
6 GB
90 Days
90 Days
Terms and Conditions :

BSNL Telecom Circles can suitably adjust the MRP in the price band up-to Rs.5 (+ / -) of above price considering the local market condition and Technical feasibility.
In case of Jammu and Kashmir MRP of Special Tariff Voucher are exclusive of Service tax.
The above revised data plan tariff will be implemented and with effect from 17-04-2013.
All other terms and conditions will remain the same.