Airtel has introduced a new attractive advance rental offers on new broadband connections for customer in Madhya Pradesh and Chhattisgarh. From a vast range of select plans, customers opting for 12 month advance rental plans will get a free 7 inch Lava E-Tab Z7H absolutely free while those customers who opt for the half-yearly advance rental plans will get a Wi-Fi modem free of cost.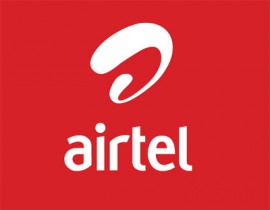 Customer opting for the 12 month advance rental offer can choose from the 2 Mbps plans with 15 GB, 30 GB and 80 GB free usage limits. The half-yearly advance rental offer brings a 2 Mbps plan with 10 GB free usage limit. The offer amount for this plan is equivalent to the total rental for 5 months; effectively providing a zero-rental month to the customers with full benefits.
To avail these beneficial offers, customers interested in the Free Lava Tablet offers will have to SMS TABLET to 53636. Customers wishing to avail the Free Wi-Fi Modem offers will have to SMS BROADBAND on the same number. Both offers are valid till 30th June only.
The Tablets will be directly delivered to the address mentioned in the customers application form while the Wi-Fi modems will be provided to the customers at the time of installation. The customers will be automatically migrated to monthly plan on completion of the advance rental period.
| | | | | |
| --- | --- | --- | --- | --- |
| OFFER DETAILS | 12 Months Tablet Offers | Half-yearly Wi-Fi Offer | | |
| Total Plan Rental | Rs. 13188 | Rs. 16788 | Rs. 20388 | Rs. 4495 |
| Speed (upto) | 2 Mbps | 2 Mbps | 2 Mbps | 2 Mbps |
| Free Usage Limit | 15 GB | 30 GB | 80 GB | 10 GB |