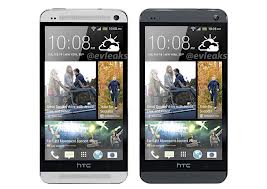 No.1 phone in the market HTC One , Samsung Gallaxy S4, Apple iPhone, best smart phone in the Indian market
I'm truly disappointed! I really am not supposed to be saying this and I've been advised to erase this part of today's column – but I think it's important to put this out there. I am deeply and brutally disappointed. After all the intense build-up, all the amplified hype I gave you (the reader),
I am very crestfallen to report that all of you had only nice things to say about the No. 1 Phone in the World column last week.
Where was the Twitter thrashing, the Facebook flogging and the public pounding that I had predicted? What happened to the iPhone iMafia, the Android army, the BlackBerry (BB) boys and the Windows warriors? Where was that famous deep polarisation and devotion that borders on religious mania when your personal phone or platform or company is criticised? If you're not going to defend your own phone then what else is there left to defend? I am truly surprised and did I mention deeply disappointed? I hope that was a flash in the pan, just a slow week for you – and that you'll come out all guns blazing this week. Because it's time to crown the number one smartphone in the world.
Last week six beautiful phones were taken through the wringer. The head to head battle was fought on looks and style, dimensions and form factor, screen and resolution as well as processor and OS overhead. Today, the battle gets bloodier.

Battery Life
The battery on the S4 has been pumped up to 2600 mAh and the switching Octa Core processor only draws raw power when truly needed. But it does power up a big screen and lots of whiz-bang features. The Xperia Z and the HTC One clock in at 2300 mAh and both do a good job of conserving power; the Lumia 920 at 2000 mAh is also a contender as the OS isn't a battery hog. The BB Z10 with 1800 mAh and the iPhone 5 with 1660 mAh bring up the rear. In real-life usage, the mAh is just a ballpark estimate of true battery life – other things like the processor, the OS, the size of the screen and how battery hungry some features are – truly matter.
Camera
It's not just about megapixels anymore (it never was), as optics, sensor technology, size of pixels, image processing inside the camera and the software matter. The optic contenders are – UltraPixel vs PureView vs Cybershot vs Apple Optics vs BB Time Shift. The 13.0 megapixel camera on the S4 sounds very cutting-edge and it actually does deliver very well in action shots and very colourful pictures, not so much in low light. The HTC One comes with only 4.0 MP but UltraPixel technology makes it the absolute best in low light, and there's excellent clarity in action shots. The Lumia 920 may not be as good as the real PureView technology on the 808 phone but it's still one of the best on a phone (night shots do disappoint a bit though). There is 13.0 MP on Xperia Z too (no colour bleeds, great contrasts, very fast, but does tend to choke a bit on low light images) and iPhone 5 (best software, very easy to use, some artificial enhancements tend to play their role in some shots though) and BB Z10 (surprisingly great camera from BB, excellent Time Shift capabilities) brings it in at 8.0 MP.
Add Ons
Some people call this gimmicky, but I believe that the time has come when user features are more important than selling purely on hardware specs. And each phone has quite a few tricks up its sleeve. The Galaxy S4 has dual camera shooting, dual video conferencing, Air View, gesture control, smart scroll and quite a bit more. The HTC One comes with the awesome and very useful Blinkfeed user interface, dual amplified speakers and a noise cancellation microphone. The Xperia Z is water- and dust-proof, plus has some serious features in the photo shooting department. The BB Z10 OS, with its all-gesture and thumb control interface, is unique; plus all its new features like BB Hub, video call on BBM, plus Peek and Flow, are all serious innovations. The Lumia 920 brings in the breath of fresh air of Windows, and adds multiple free Nokia benefits like Maps and Music. And of course the iPhone 5 is still one of the easiest-to-use phones and keeps adding fantastic new features that actually matter with every OS update.
Price
It's been predicted that starting from August 2013, almost every single flagship smartphone released by every company will be priced above Rs. 50,000. Till that nightmare starts, price is still a huge buying criterion. The iPhone 5 is what started the whole Rs. 40,000 and more price war. BlackBerry made a huge mistake by releasing the Z10 at an astronomical price point. Sony was smart and broke from tradition and released the Xperia Z at a pleasant (if Rs. 37,000 can be called pleasant) price. The Lumia 920 is very well-priced (Rs 35,000) for what it offers, but that's slowly becoming the Nokia way. HTC shocked everyone by releasing the One for Rs. 42,000 (everybody expected it to be the first phone to be at Rs. 50,000), and the price of the S4 is now being predicted at Rs. 52,000 (don't do that, Samsung).
That's pretty much it. For the last two weeks, I've gone through almost every single thing that a phone can be judged on. All that's left is a verdict. It's a tough one to call as the gap between companies, feature sets, product line, hardware as well as style are as close as it's ever going to be – but I'm going ahead and doing it anyway.
The iPhone 5 is an amazing phone but needs a fresh and totally new exterior as well as an OS that doesn't still look the way it did four years ago. The Z10 is an excellent effort from BB, let down by the price as also the fact that it needs more time to convert non-BB users. The Xperia Z is also a fantastic phone but needs that one killer feature that makes it stand tall. The Lumia 920 has it all but its Windows OS still needs to get to a tipping point for it to get some serious momentum. That leaves the HTC One and the Samsung S4. I'm going to go with the HTC One as the winner as this is a phone that takes some serious risks, has a lot of disruptors, has come out with an aggressive price (relatively speaking) and has great looks to go with all that. The S4's biggest weakness is its looks and what is predicted to be a very high price. If Samsung also takes on the price war – and prices the S4 below Rs. 42,000 – this crown may shift. Till then, the HTC One rules! There you have it – don't disappoint me this time and let the real flogging truly begin!
The Contenders, in random order, are (drum roll)
1. Samsung Galaxy S4
2. Sony Xperia Z
3. HTC One
4. iPhone 5
5. Nokia Lumia 920
6. BlackBerry Z10
THE WINNERS

Battery Life
1. Samsung Galaxy S4
2. HTC One
3. iPhone 5 and Nokia Lumia
920
Camera
1. HTC One, Samsung Galaxy S4 and Nokia Lumia
920
2. iPhone 5
3. BlackBerry Z10 and Sony Xperia Z

Add Ons
1. Samsung Galaxy S4 and HTC One
2. BlackBerry Z10 and Sony Xperia Z
3. iPhone 5 and Nokia Lumia 920
PRICE
1. HTC One
2. Nokia Lumia 920
3. Sony Xperia Z
Source:hindustantimes