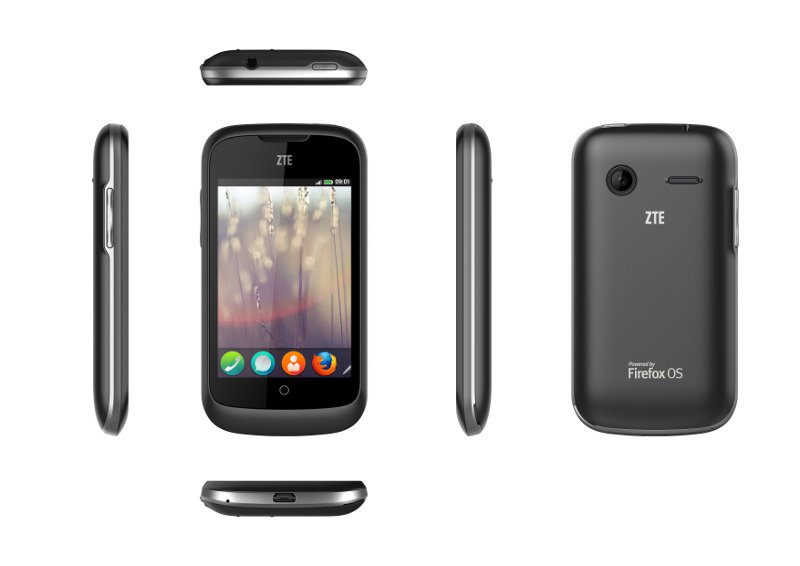 ZTE has launched ZTE Open, what it says will be the world's first smartphone to run on Mozilla's Firefox OS. Telefónica will start sales of the ZTE Open in Spain, Venezuela and Colombia in mid-2013.
The ZTE Open is an entry-level smartphone that features a 3.5-inch, HVGA TFT touchscreen display and has 256MB RAM and 512MB ROM combined with a 3.2MP camera. It supports Bluetooth 2.1, WIFI 802.11b/g/n and AGPS and has a 1200mAH battery.
"ZTE has moved very quickly and has worked closely with us to develop a robust Mozilla Firefox OS smartphone," said Brendan Eich, Co-founder and CTO of Mozilla. "Firefox OS brings powerful open Web technologies to the smartphone market, giving users more choice and more options that reflect their lifestyle."
Mozilla's Firefox OS is HTML5-based and completely open source so ZTE Open users will be able to run Web apps and view their favourite websites without losing any of the features they love. This includes dynamic content and unique features such as more personalised search services.
Developers will be able to distribute their apps through the Firefox Marketplace.
Key specifications of the ZTE Open
Mozilla Firefox OS
Size: 114 x 62 x 12.5mm
3.5inch, HVGA.TFT, One Point touch + Gesture Captive (two point option) screen
Memory:512MB Rom +256MB RAM
Bluetooth 2.1, accelerometer, ambient light sensor
GPS, with AGPS, WIFI 802.11b/g/n
3.2M FF Camera
Battery: 1200mAH