With the Asus ZenFone 2 still only available in only a few countries, and eagerly awaited in several other countries, it doesn't make sense for the Taiwanese firm to be talking about the ZenFone 3 just yet if it hopes to retain interest on the current generation.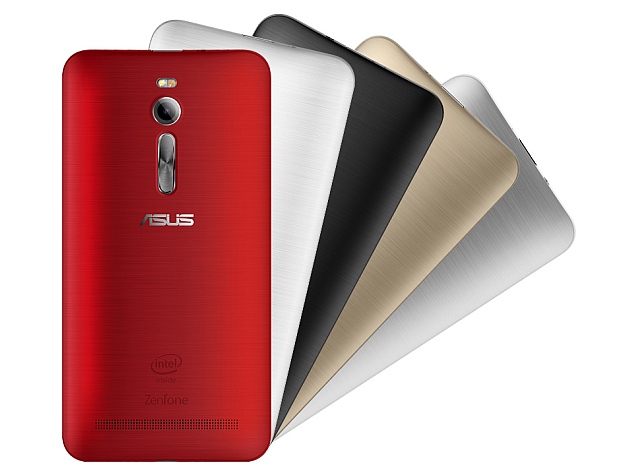 However, as per a Chinese newspaper report (via GforGames), Asus is doing just that, with CEO Jerry Shen quoted to say that the ZenFone 3 will feature a fingerprint sensor. Not much else was revealed about the next-generation ZenFone smartphone however.
Shen reportedly added that Asus fans will not have to wait till the launch of the ZenFone 3 to experience the fingerprint recognition tech from the firm, as Asus is planning on introducing a refreshed Asus ZenFone 2 with a fingerprint sensor onboard in the second half of 2015. Once again, no other details were given about what specifications the new ZenFone 2 variant will sport.
The ZenFone 2 series already features several variants, ranging between 5-inch and 5.5-inch displays, and from 2GB to 4GB of RAM. Pricing for all variants thus far has been revealed.
The top-end ZenFone 2 model (ZE551ML) with 64GB of built-in storage and 4GB of RAM is priced at TWD 9,990 (roughly Rs. 19,900). The ZenFone 2 ZE551ML (4GB RAM, and 32GB storage) is priced at TWD 8,990 (approximately Rs. 18,000); the Asus ZenFone 2 ZE551ML (2GB RAM) at TWD 6,990 (approximately Rs. 13,900); the Asus ZenFone 2 ZE550ML at TWD 5,990 (approximately Rs. 11,900), and the Asus ZenFone 2 ZE500CL priced at TWD 4,990 (approximately Rs. 9,900).
All variants of the Asus ZenFone 2 run the company's new ZenUI based on Android 5.0 Lollipop, and feature Intel Atom SoCs. The Asus ZenFone 2 ZE551ML (4GB) features a 64-bit 2.3GHz quad-core Intel Atom Z3580 processor, while the 2GB of RAM model features a 1.8GHz quad-core Intel Atom Z3560. The ZenFone 2 ZE550ML is also powered by the same Intel Atom Z3560 chipset. The basic ZenFone 2 ZE500CL model features a 1.6GHz dual-core Intel Atom Z2560 processor. All the versions support expandable storage via microSD card (up to 64GB).
In the meanwhile, Asus India in a statement said that the ZenFone 2 will be launched in India by the last week of April.