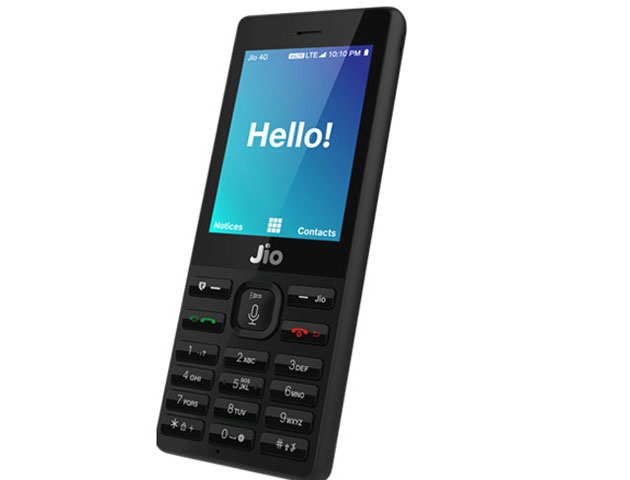 Almost a month after it went up for pre-orders in August, the Reliance JioPhone is reaching customers. Unlike other feature phones, this smart-feature-phone comes with 4G and supports VoLTE (lifetime free) technology and is priced at Rs 1,500 that is refundable after three years.
Unsurprisingly, it drew a lot of attention as Mukesh Ambani's Reliance Jio claimed it registered a whopping 6 million bookings in the three-day pre-order period.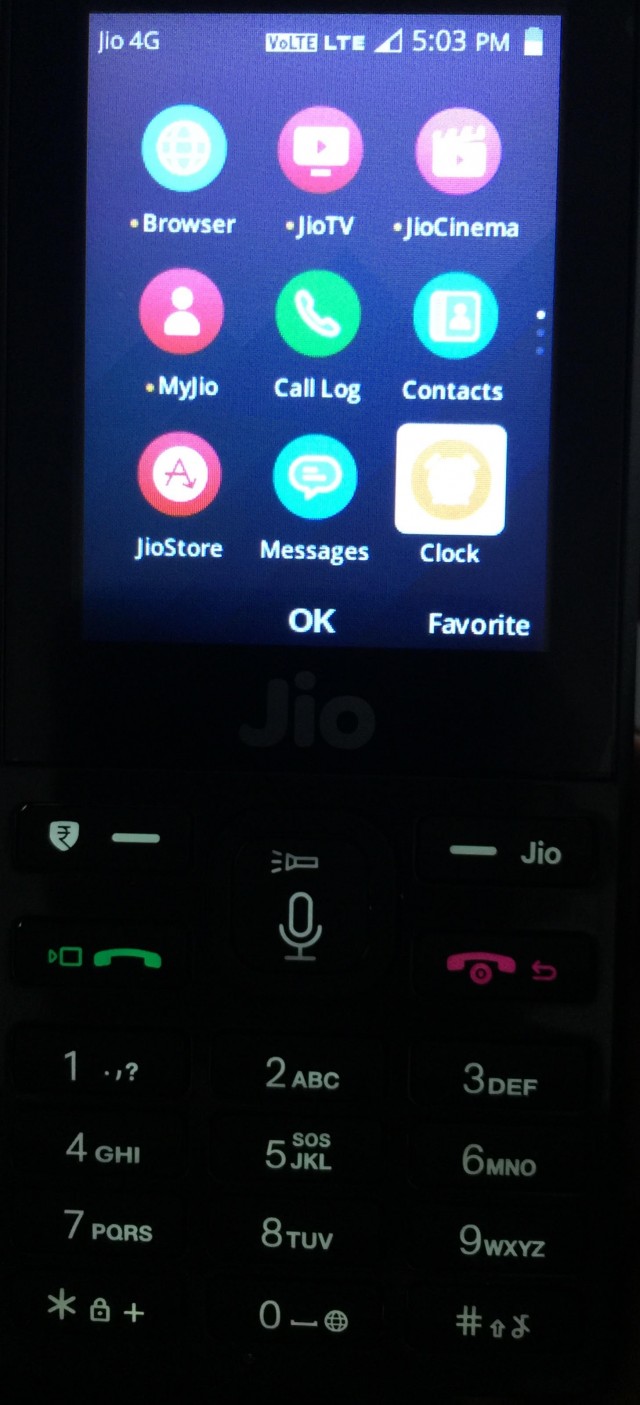 I, too, was able to lay my hands on the popular phone, and here are my first impressions. Unlike the Freedom 251, the Reliance JioPhone is fortunately not a gimmick. It's real, makes sense and works. Of course, it's not perfect yet, but we should keep our expectations realistic considering the price tag.
At first glance, you could mistake JioPhone for any other feature phone available in the market. It has a standard candybar design and features an alphanumeric keypad and a four-way navigation trackpad at the centre. It also has a USB port and a 3.5 mm audio jack, located at the base while the top has a LED flashlight. The display is 2.4-inch QVGA.
It features a 2-megapixel rear camera and a VGA front-facing camera. It is a single-SIM phone, and supports additional storage up to 128GB via a microSD card. It has a removable battery, which the company claims delivers up to 15 days of backup.
But if you're able to move past the elementary design and feature phone-like specifications, the JioPhone has a lot to offer. The star of the JioPhone is the suite of apps on-board. For multimedia enthusiasts, it comes preloaded with apps like JioCinema and JioTV. I streamed a few live channels using the cellular network, and it worked smoothly. The videos/live content has been very well upscaled for a lower-resolution screen. The audio quality, in my opinion, was satisfactory.
There's also an app store for games, optimised for the feature phone. I saw a few racing games on the app store. I am hoping there's a classic Snake game, but to be honest, I didn't spot it.
The JioPhone runs on KaiOS, which is based on Linux operating system. During my brief encounter with the phone, the navigation seemed fairly easy to get started and good enough for a Rs 1,500 phone. I did try out the voice commands, which can be accessed by long pressing the centre button in the trackpad. Besides making calls to a contact, the voice recognition didn't really work well. But, I will give it the benefit of doubt as it might not be the final device.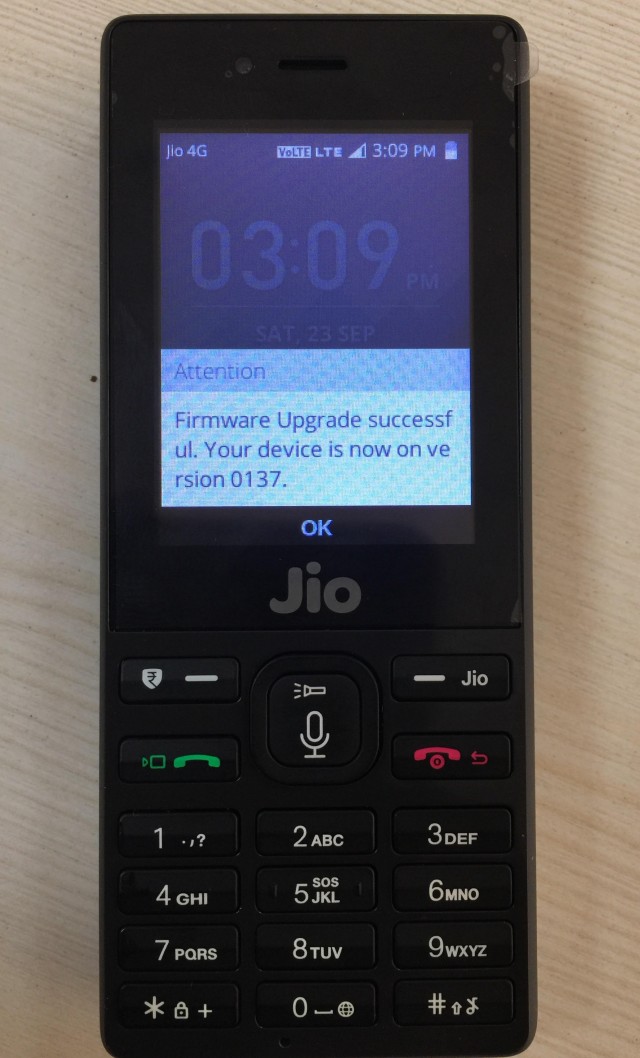 The camera quality is pretty much what you'd expect from a basic feature phone. That being said, it's fast, and can clean selfies in good light conditions. But don't expect the quality of a smartphone.
During my live video, a lot of you asked whether the JioPhone is a dual-SIM phone. Well, it's not. And you will need a nano-SIM. There's a microSD slot next to the SIM slot, beneath the rear back panel. The phone does support Wi-Fi, Bluetooth and USB for connectivity, but it does not have a mobile hotspot feature. I really don't think Jio will allow us to use the phone as a voice-calling dongle, which otherwise would cannibalise the JioFi devices.
JioPhone does not have WhatsApp and Facebook apps. So, you're dependant on the preloaded Jio apps for video calling and instant messaging. But what's there – a browser for surfing the internet. Yes, addition of WhatsApp or Facebook would have been great, but I think, for Rs 1,500, that's not a bad bargain. We are hoping Jio does work with Facebook to roll out a feature phone version of the apps. Let's not forget, Facebook used to have a feature phone app, called Every Phone, in the past.
So, what do I derive from the time spent with JioPhone? It looks like a promising smart feature phone with tones of complimentary features. Bundled with Jio's attractive data plans and free voice calls, the Rs 1,500 price tag doesn't seem a lot to me. But I cannot be thinking from the perspective of an urban consumer who uses a smartphone that costs 10 or 20 times the JioPhone.
For the segment it's targeted, it's definitely a major upgrade over the 2G feature phones they've been using over the years. Features such as Indian languages support, voice-based browsing and navigation, access to smartphone-level multimedia content and a long-lasting battery life give the JioPhone a definite edge.
Let's not forget that India is on the path to becoming a mobile-first nation. A new generation of Indians has leapfrogged from the desktop-era to smartphone-era, helping India become Digital in letters and spirit. And smartphones are expected to be the key catalyst for this. The challenge, however, remains that a vast majority of the Indian population is still not connected, and a lot of them rely on basic feature phones.
Not that smartphones haven't become more affordable over the years, but still a good smartphone with durability will cost you somewhere around Rs 7,000. A feature phone with basic voice calling and FM radio is available for less than Rs 1,000 — clearly, the gap between feature phones and smartphones is significantly high.
This is where I think Reliance Jio's JioPhone can truly be a gamechanger. The bottomline, however, remains that a consumer in a small town of this country is getting access to high-speed internet, free voice calls at a price much lesser than a smartphone, something we cannot complain about.