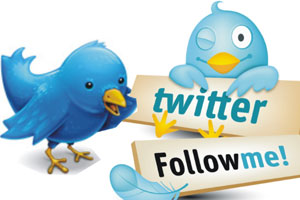 Twitter recently announced the kind of password killer you're going to love and it's called Digits, a secure platform that was introduced late last year. All you need to do is cling to your mobile phone at all times, a habit you've surely formed as thoroughly as inhaling and exhaling.
Digits has been available for Android and iOS apps since it was launched at the Twitter Flight mobile developers' conference in San Francisco back in October 2014. The roll-out was aimed for 216 nations across the world, in 28 languages. What it means is that you hopefully won't need to remember usernames and passwords in the future.
You know how a lot of websites and applications let you sign in with your Facebook details? Well, you won't require a Twitter account in order to enjoy the benefits of Digits which is a standalone platform that's part of the company's Fabric toolkit for developers aiming to make improvements to their apps and/or monetize them too.
Two-factor authentication is the idea behind Digits, and even this new web extension. Basically, you log into any app using your phone number and then the confirmation code sent to it. Since these codes are not static and change each time you sign into an application, they are secure and relieve you from the pain of having to think up a password.
Digits for web lets developers attach their application to its companion site and allow people to log in with the same mobile number they use for the concerned app. What's more, if you sign into such a portal on your PC, any other website embedding this cool little Twitter platform and tied to a tool you have open on your handset, will not require login again.
Twitter hasn't revealed any plans to monetize Digits as yet, though it's earnest in convincing developers to leverage it in order to increase their online audience engagement.