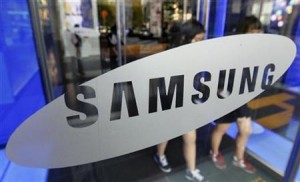 Samsung Electronics, the biggest seller of devices using the Android operating system, plans to release a smartphone powered by the open-source platform Tizen as soon as August.
"The Tizen phone will be out in August or September, and this will be in the high-end category," Lee Young Hee, executive vice president of Samsung's mobile business, said during an interview in Seoul. "The device will be the best product equipped with the best specifications."
The model will be one of at least three premium handsets released by Samsung this year –including the Galaxy S4 unveiled on Thursday and a new Galaxy Note — to compete with Apple and Chinese producers in a slowing market.
Samsung is among 12 companies, including Intel and Sprint Nextel, developing Tizen as an alternative to Google Inc's Android, which runs two of every three smartphones worldwide. There currently are no Tizen devices sold globally.