The recent launch of Galaxy S4 by Samsung has unknowingly raised a war with its predecessor Galaxy S3. Given that the GalaxyS3 is in the market for almost more than a year and thus available at a heavy discount from many carriers, it's even more lucrative, especially for customers on a budget. This model had its successful run last year and it is also renowned for dethroning iPhone from the prime position in the third quarter of 2012.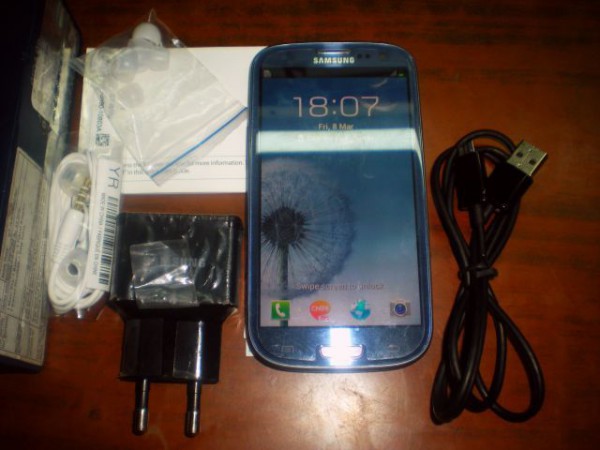 Is the Galaxy S3 still a better player in the market where Galaxy S4 exists?
If we consider price not the only factor, then there are aspects of the design, battery life, software, hardware and features that make one phone of the either win this prestigious race. Going a step further I am jotting down the major differences between the Galaxy S4 and the Refurbished Galaxy S3 (recently bought from Gobol.in) to help you make the smarter choice for that ultimate Smartphone.
Both phones have a similar external build, same dimensions and almost the same weight with few aesthetic differences to distinguish them. A key point of differentiation is that the Galaxy S4's bezel has narrowed considerably, lending a sleeker appearance and thus sometimes causes an issue with the S4?s Home button with thumb tapping the screen not the bezel. Also going by looks alone, the displays aren't significantly different. The benefits of full HD 1920 x 1080 pixel resolution on such a small screen of Galaxy S4 are only felt in specific instances, such as watching movies and playing some games.
The Galaxy S4 Indian version features a Exynos 5 Octa core processor making it the quicker and more efficient but the Galaxy S3 still packs enough power to multi-task efficiently and to run the most complex applications. The Galaxy S4 launched with the latest version of Android Jelly Bean, 4.2 has pushed Samsung to update the G3 to Jelly Bean 4.1. If you value Smartphone that offers as much functionality as possible, then S4 is meant for you. If your needs are more basic, then you won't miss out on much by going with the Galaxy S3.
The most talked about Galaxy S4's camera gets a huge upgrade, jumping to 13-megapixels. Dual Shot is another attractive addition which allows users to use the front and back camera simultaneously. In nut shell if your priority is getting the best click from your Smartphone, then S4 is the better choice. However if you are happy with a good camera with decent images & it's not in your priority list you won't be disappointed in the S3.
The 'Air view' and 'Air Gestur' features of Galaxy S4 give the ability to preview and browse emails, messages and photos without even touching the screen. In my experience I observed that at times you have to try a little longer for the gestures to work. This might be because the phone's sensors take time to initialize. Features like Smart Scroll are a hit and miss and don't work if you're wearing spectacles. These gestures control are nothing more than marketing gimmicks and you'll probably not even remember them after a week or two of showing them off to your family & friends.
The biggest drawback to the Galaxy S4, is large, high-resolution display, multiple sensors, and quad-core processor is that all-day battery life is only possible if you employ every juice saving trick you know. The Galaxy S3 doesn't struggle as much on this front and can more easily last all day And the most important factor for deciding upon a Smartphone for a budget constraint Indian like me is the price. And hence I will surely go for the Refurbished Samsung Galaxy S3 packed with all the features of the new one at just Rs.22000 rather than spend Rs.41500 (almost double) on a phone which has nothing new to offer except few updates than its predecessor.
| | |
| --- | --- |
| Galaxy S4 | Refurbished Galaxy S3 |
| Display | |
| Screen Resolution: 1920 x 1080 Pixels | Screen Resolution: 1280 x 720 Pixels |
| Screen Size: 5 | Screen Size: 4.8″ |
| Touchscreen – Super AMOLED Capacitive Touch Screen | Touchscreen – Super AMOLED Capacitive Touch Screen |
| Camera | |
| Resolution: 13 | Resolution: 8 |
| Digital Zoom: Digital Zoom with Auto-focus and LED Flash | Digital Zoom: Digital Zoom with Auto-focus and LED Flash |
| Video Camera: MPEG4, H.264, H.263, DivX, DivX3.11, VC-1, VP8, WMV7/8 | Video Camera: MPEG4, H.264, H.263, DivX, DivX3.11, VC-1, VP8, WMV7/8 |
| Music & Video | |
| Music Player: Yes | Music Player: Yes |
| Video Player: Yes | Video Player: Yes |
| FM Radio: – No | FM Radio: Stereo FM Radio with RDS |
| Audio Formats : MP3, AMR-NB & WB, AAC, AAC+, eAAC+, WMA, OGG, FLAC, AC-3 | Audio Formats : MP3, AMR-NB & WB, AAC, AAC+, eAAC+, WMA, OGG, FLAC, AC-3 |
| Video: MPEG4, H.264, H.263, DivX, DivX3.11, VC-1, VP8, WMV7/8 | Video: MPEG4, H.264, H.263, DivX, DivX3.11, VC-1, VP8, WMV7/8 |
| Memory | |
| RAM: 2 GB | RAM: 1 GB |
| Internal: 16 GB (or) 32 GB (or) 64 GB | Internal: 16 GB (or) 32 GB |
| Expandable : MicroSD upto 64 GB | Expandable : MicroSD upto 64 GB |
| Physical Attributes | |
| Form Factor: Bar | Form Factor: Bar |
| Width: 136.6 | Width: 136.6 |
| Height: 69.8 | Height: 70.6 |
| Thickness: 7.9 mm | Thickness: 8.6 mm |
| Weight : 130 g | Weight : 133 g |
| Connectivity | |
| Connectivity & Data Speed: HSDPA upto 42.2 Mbps; HSUPA upto 5.76 Mbps | Connectivity & Data Speed: HSPA upto 21 Mbps |
| Quadband: Quad-band GSM 850 /900 /1800 /1900 MHz | Quadband: Quad-band GSM 850/ 900/ 1800/ 1900 MHz |
| Wi-Fi: WiFi 802.11 a/b/g/n/ac | Wi-Fi: Wi-Fi 802.11 a/b/g/n, DLNA |
| Bluetooth: Bluetooth v4.0 | Bluetooth: Bluetooth v4.0 |
| Data Networks: GPRS, EDGE | Data Networks: GPRS, EDGE |
| Networks: GSM | Networks: GSM |
| Messaging | |
| Push Email: No | Push Email: No |
| Text Messages (SMS): Yes | Text Messages (SMS): Yes |
| Picture Messages (MMS): Yes | Picture Messages (MMS): Yes |
| E-Mail: Yes | E-Mail: Yes |
| General | |
| GPS: A-GPS, Google Maps, GLONASS | GPS: A-GPS, Google Maps |
| MP3 Ringtones: Yes | MP3 Ringtones: MP3, WAV Ringtones |
| Operating System: Android OS, v4.2.2 (Jelly Bean) | Operating System: Android OS v4.0 (Ice Cream Sandwich) |
| Processor Type : Quad-Core 1.9 GHz (or) Octa-Core 1.6 GHz | Processor Type : Quad-core 1.4 GHz |
| Price | |
| Rs.41500 | Rs.22000 |