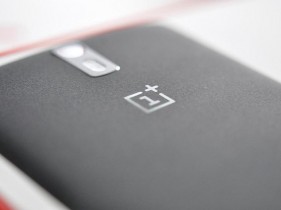 OnePlus Co-Founder Carl Pei has revealed that his company is gearing up to enter a new product category next month. Additionally, more details about the OnePlus 2 smartphone have emerged.
Pei while talking at the sidelines of MWC 2015 added that the new product is neither a smartwatch nor a tablet leaving everyone to guess the next OnePlus product. Interestingly, Pei's announcement of a new product category ties-in with what he told in December.
At the Indian launch of the OnePlus One, Pei told, "For our first year, we've focused on just one product, the OnePlus One. Next year, we're looking into experimenting with different types of form factors and different types of products."
Unfortunately, there is no word what OnePlus has up its sleeves for the next month.
A new product category doesn't mean that OnePlus is not working on the successor of the One smartphone. Previously, Pei had confirmed that the OnePlus 2 smartphone can be expected to be launched in Q2 or Q3 of 2015.
In other news, Business Insider reports citing a source familiar with the situation that OnePlus is revamping the design of the One smartphone for its successor.
It adds that the next OnePlus smartphone will sport a metal frame, which is likely to replace the polycarbonate build of the '2014 flagship killer' One smartphone.
The report goes on to claim that due to use of a metal frame, the pricing of the OnePlus 2 will be higher than that of the One which was launched in April last year at a starting price of $299 (unlocked and without contract) for the 16GB model. The sources however affirmed that the plans are yet to be finalised.
In January, the Chinese handset brand announced that it sold close to 1 million OnePlus One smartphones by the end of 2014. The company did not mention the exact numbers of the smartphone.