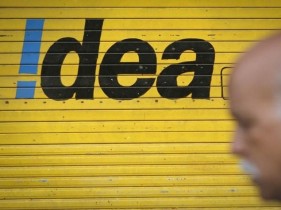 Aditya Birla group-owned Idea Cellular on Tuesday said its consolidated net profit during 2014-15 soared by 62.26 percent at Rs. 3,192.9 crores against Rs. 1,967.8 crores for the previous year.
Its total consolidated revenue went up by 19.1 percent at Rs. 31,570.9 crores against Rs. 26,518.9 crores during 2013-14.
The company, in a statement, however, said that on account of the changes in the Trai Interconnect (IUC) regulations effective March 1 this year, the results for January-March 2015 and fiscal year 2014-15 are "not comparable to earlier quarters and financial years".
"The gross revenue both for the quarter Q4 (January-March 2015) and for the fiscal year 2014-15 is negatively impacted by Rs. 1,050 million, though the impact on EBITDA (earnings before interest, tax, depreciation and amortization) is minimal," the statement said.
On a standalone basis, the firm's revenue shot up by 19.1 percent at Rs. 31,554.8 crores during the time period under review compared to Rs. 26,503.6 crores in the previous year.
As per the declared results, "the voice rate realisation remained under pressure for the third successive (fiscal) quarter" which fell sharply during January-March 2015 by 7.1 percent to Rs. 0.339 per minute from Rs. 0.365 per minute but "the elasticity of demand compensated rate decline with 16.3 percent minute growth" in the last fiscal.
In the recently concluded March 2015 spectrum auctions, the company won 79.4MHz of spectrum ensuring continuity of services for its 107.6 million customers in nine service areas.
"Besides retention of existing efficient 900MHz spectrum, the company has also managed to expand its 3G spectrum footprint to a 13th service area — Kolkata Metro — with ability now to offer 3G services to 80 percent of revenue base," it said.
Additionally, the company has acquired spectrum and the ability to launch 4G services on 1800MHz spectrum in service areas of Tamil Nadu and Orissa.