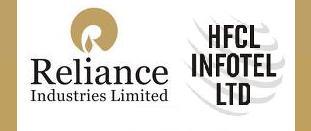 Shortly after Annual Meeting of Reliance Industries, the company announced that Reliance Jio and Reliance Communications signed comprehensive agreement for sharing later's nationwide tower infrastructure. This deal follows the inter city optic fiber network sharing deal between two companies in April, 2013. The deal is expected to be valued at Rs 12,000 crore (more than $2 billion) during the lifetime of the agreement.
Reliance Jio, a subsidiary of Mukesh Ambani backed Reliance Industries will have access to Anil Ambani owned RCom's 45,000 ground and rooftop towers, which will help Reliance Jio to fasten the national roll out of 4G services.
The deal also ensures the joint venture to erect more towers at new locations to provide deep penetration and seamless connectivity to deliver next generation digital services from both of the companies. The deal will be very cost-effective for Reliance Jio while Reliance Communications gets a long term customer for its towers and probably get a better value for its tower company Reliance Infratel if it sells shares of R-Infratel.
Reliance Jio Infocomm, formerly known as Relinace Infotel Broadband is the country's only BWA operator which owns pan India spectrum. The company has done trials in Delhi, Mumbai and Jamnagar and plans to start rolling out services by end of 2013. The company has special focus on eastern states with plan to invest 7,000 cr for this zone. Though no official update regarding the roll out and tariff, it seems the services may be started by December 2013 and will be very affordable.