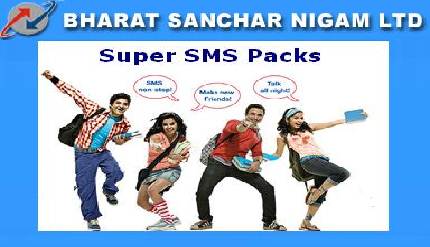 Recently BSNL the State-Govt. Telco Company has introduced a new SMS pack both for Local & National for their 2G & 3G prepaid mobile users @ rate of Rs 22 & 72 respectively in Kerala Circle.
The benefits 22 STV SMS pack were 210 Local+National SMS only for 7 days & on the other hand 72 STV SMS Pack provides 1000 Local+National SMS's only for 30 days.
As per Trai's order any telco operator will able to provide 100 SMS per day for 50 p charge only under any kind of base tariff plan applicable to subscribers.
If customers want to activate this new SMS pack then type this text in your mobile message write option SMS22 to 53733 or SMS72 to 53733.