Recently a new small screen size Windows 8 based tablet from Acer under name W3-810 was accidentally showcased on Amazon.com at a price of $379.99 (Rs. 20,500) on Friday but soon it was removed from the website.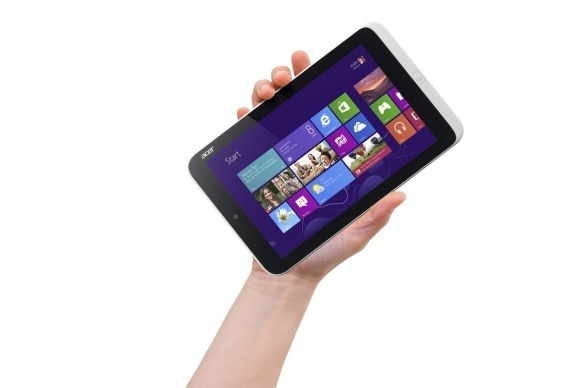 As per market speculation till the date today there is only 10-inch display of Windows 8 OS based tablet is available but recently it is confirmed that Acer is working on 8-inch Windows 8 OS based tablet which will soon out in the retail outlets.
Acer W3-810 comes with some great unique features like 1.8GHz dual-core Intel Atom Z2760 processor along with 2GB of RAM. In terms of camera, 2-megapixel on rear and front end. It also contains external memory i.e. 32 GB via. micro-sd . All this information leaked from Amazon.com.
By going through the specs 8.1-inch tablet looks quite similar to the 10.1-inch Iconia W510. So there is no such speculations when this device will be available in this market.
French website MiniMachines actually leaked about this tablet earlier & purported pictures also been posted to this website. Almost the same detail has been released by the Amazon web portal.