Pantech has come up with some mouth-watering hardware in the face of the just announced Pantech Vega LTE-A phablet. The announcement takes place just a day before the official unveiling of the LG G2.
The South Korean smartphone maker is not well-known in Europe, but we've seen a few of its devices make their way to the States. South Korea, however, is Pantech's prime market, even though it's got the smallest market share of all OEMs there. Even though we rarely cover handsets for the South Korean market, this time around we are talking one awesome-sounding smartphone.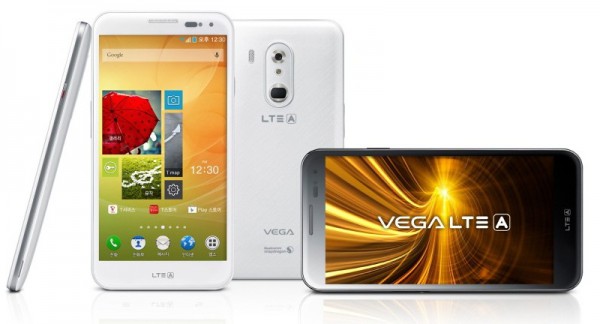 To begin with, the Vega LTE-A supports the fastest LTE-A data transmission standard with speeds up to 150Mbps, which is enough already to put it into a rather exclusive club.
On the front of the Vega LTE-A, sits a 5.6-inch 1080p IPS screen, while on the back there is a 13MP camera and a fingerprint sensor. A 2.3GHz quad-core Snapdragon 800 chipset with 2GB RAM powers the whole thing with the juice coming from a 3100mAh battery, which can be fully charged in only 94 min thanks to the fast charger.
The Pantech Vega LTE-A will launch in South Korea next week as an SK Telecom exclusive (at least in the first few months).